DOH preparing to control RT-PCR test cost
October 2, 2020 | 12:00am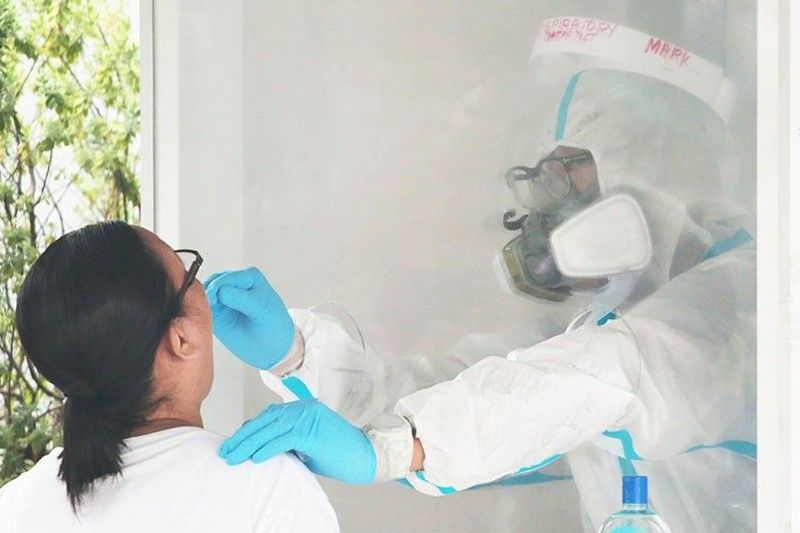 MANILA, Philippines — The Department of Health (DOH) is checking on the prices of reverse transcription-polymerase chain reaction (RT-PCR) swab tests in preparation for the issuance of an executive order to control the cost of the procedure.
"We have already instructed our concerned offices to do the preparations, like survey the price range of the different testing methods currently in the market," Health Undersecretary Maria Rosario Vergeire said in a virtual briefing Wednesday.
Vergeire said the survey on RT-PCR prices would enable the DOH to issue specific guidelines as soon as President Duterte approves the proposed executive order. The DOH urged Malacañang to issue an EO amid skyrocketing RT-PCR test prices, which reportedly cost as much as P19,000 at this time.
She also reported that laboratory experts are evaluating the potential of saliva tests in accurately identifying COVID-19 positive persons.
"There are studies being conducted already. And the Laboratory Experts Panel has presented to us last week their assessment of saliva testing," Vergeire disclosed.
She said the Philippine Red Cross (PRC) and the Research Institute for Tropical Medicine (RITM) are also doing their separate evaluation of saliva testing. The DOH is set to pilot test the use of antigen test kits in Baguio City.
Meanwhile, the DOH reported yesterday that the COVID-19 cases nationwide have reached 314,079 with the addition of 2,415 newly confirmed cases. Of the new cases, DOH said 83 percent or 2,010 occurred within the past 14 days.
It also reported 771 recoveries, bringing to 254,223 the total number of patients who recuperated from the infection. There are now 54,294 active cases, over 86 percent of which are mild.
The National Capital Region (NCR) is still on top among regions in the country where high COVID cases were reported in the past two weeks with 727, followed by Calabarzon with 450 and Central Luzon with 162.
Fifty-nine newly recorded deaths pushed to 5,562 the total number of COVID-related fatalities. Of the 59 deaths, 37 occurred in September while the rest happened between April to August.
Most or 44 percent of the newly reported deaths came from NCR, followed by Central Visayas with 12 percent and Western Visayas with 10 percent.