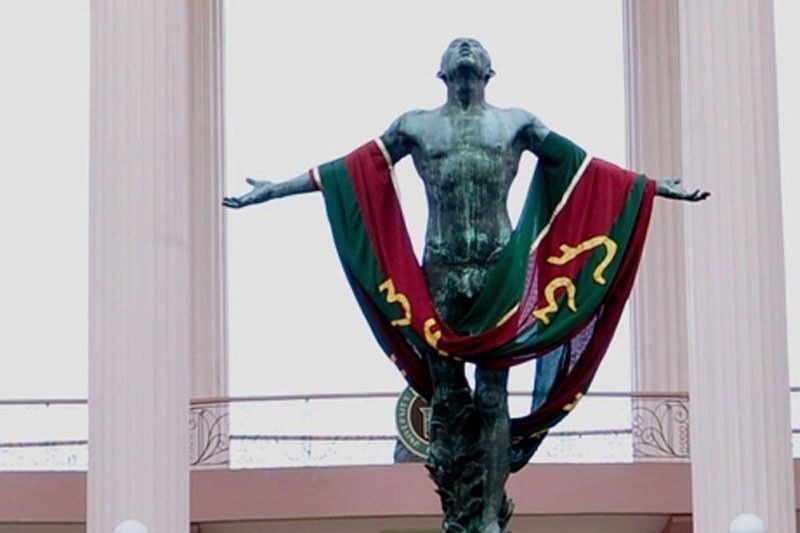 Amid concerns over the shift to remote learning due to the coronavirus pandemic, thousands of students across different UP campuses nationwide began the school year not in classrooms but in the safety of their homes.
STAR/File
UP starts school year under remote learning setup
Janvic Mateo
(The Philippine Star) - September 11, 2020 - 12:00am
MANILA, Philippines — Far from the traditional festivities that come with the start of every school year, a different college experience greeted new and returning students of the University of the Philippines yesterday as it resumed classes under the remote learning setup.
Amid concerns over the shift to remote learning due to the coronavirus pandemic, thousands of students across different UP campuses nationwide began the school year not in classrooms but in the safety of their homes.
UP president Danilo Concepcion said this year will likely be the most difficult opening in the university's history since 1942, when it reopened at the height of the Second World War.
"We seem once again to be at war, against an unseen and pernicious enemy that has already claimed too many lives among our people and in our ranks. There is hardly a Filipino family that has not been affected, directly or indirectly, by this terrible pandemic," said Concepcion.
"But we are resolved to fight back and not to let this enemy defeat us – not only our medical frontliners who have heroically borne the brunt of this crisis, but all of us who have a sworn duty to serve the Filipino people even and especially in the direst of situations," he added.
UP students, according to Concepcion, are facing challenges with the shift to remote learning, noting some who lack access to technology need to proceed with their education.
"They expected to step onto the green lawns of their university, to enjoy the company of their friends and to explore learning in our libraries and laboratories," Concepcion said in a message to the university faculty.
"Instead, like you, they will be facing many long hours in front of their computer or mobile screens, in what for some time will be the new definition of 'college,'" he added.
The UP official also noted the adjustments and sacrifices of the faculty, particularly in preparing course packs, using remote learning and adopting new technology for teaching.
"All of these new and sudden impositions seem almost unfair, given how difficult it has always been to teach properly and to teach well. In some cases, it will happen that our students will be more comfortable with computer screens than we are. Inevitably, there will be glitches, mistakes and shortcomings in our networks, setups and arrangements," said Concepcion.
"We have decided to resume teaching – albeit remotely – because it is the least we can do to reclaim our future, our control over our lives. By teaching, we reassert our humanity, our faith in the ameliorative value of education," he added.
Several members of the university community held a symbolic noise barrage at the UP Diliman campus in Quezon City to highlight the impact of the pandemic on different stakeholders.
Aside from the students and employees, jeepney drivers and vendors who work inside the campus are also reeling from the impact of the pandemic.
Last week, the UP Board of Regents, the university's highest policymaking body, rejected calls to postpone the opening of classes to allow more time to prepare for the new setup.
To ensure that no student would be left behind, faculty members were tasked to develop course packs that may be printed and delivered to students with no access to equipment needed for the online learning setup.
The university also launched the #KaagapayUP project, which aims to raise funds to provide financially challenged students with their own laptop computers and internet connections that can help them access learning courses this semester.
Out of the roughly 60,000 students across different campuses, UP said there are around 1,600 financially challenged students who do not have the resources to acquire a computer and stable internet access.
Another 4,000 students belong to households categorized as "vulnerable," or those whose incomes cannot fully support these needs due to the effects of the pandemic.
For the remote learning requirement, UP said the cost of supporting a typical UP student for four years is estimated to be P110,000 per student, with P30,000 being the cost of a laptop computer with suitable specifications.