Quezon City awards contract for distance learning tablets
August 29, 2020 | 12:00am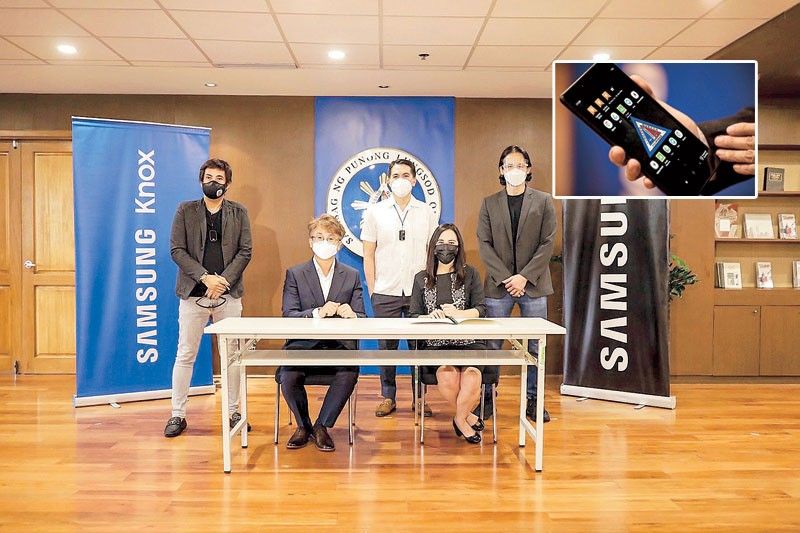 QUEZON CITy, Philippines — The Quezon City local government has awarded the contract for the supply and delivery of tablets to support distance learning of public school students in the city.
Local contractor Trireal Enterprise bagged the contract and will provide 176,000 Samsung tablets worth P1.2 billion to Grades 7 to 12 public school students for their online learning.
Mayor Joy Belmonte said Trireal Enterprise, along with its joint venture partner Radenta Technologies Inc., was selected after going through the proper bidding procedures.
She also expressed appreciation to Samsung for lowering the price of its Galaxy Tab A from the original P7,990 per unit to P6,950.
The city has set a budget of P7,000 per unit that meets the hardware specifications set by the city government.
These include a quad-core minimum operating system (Android 9), an internal memory of 32GB ROM + 2 GB RAM, a minimum microSD storage capacity of up to 256GB, at least five-megapixel rear camera and two-megapixel front camera.
The tablets must also have Wi-Fi or WLAN connectivity and a USB port for external storage support.
"Samsung is one of the leading global brands when it comes to cutting-edge gadgets and electronics. We are fully aware of its outstanding track record and we are confident that they can provide good quality tablets to our students," said Belmonte.
According to the city government, special safety features have been installed by Samsung to ensure that students will only use the tablet for their learning purposes and will not have access to unsafe websites and applications.
The Quezon City school board earlier approved a budget of P2.9 billion to fund relevant and appropriate learning materials for more than 430,000 expected enrollees in public schools in the city.
In addition to tablets for junior and senior high school students, it will also be used for modules, learning packets containing flash drives and other additional printed materials for those in kinder to grade school levels.