PAL among top 10 safest airlines vs COVID-19
August 29, 2020 | 12:00am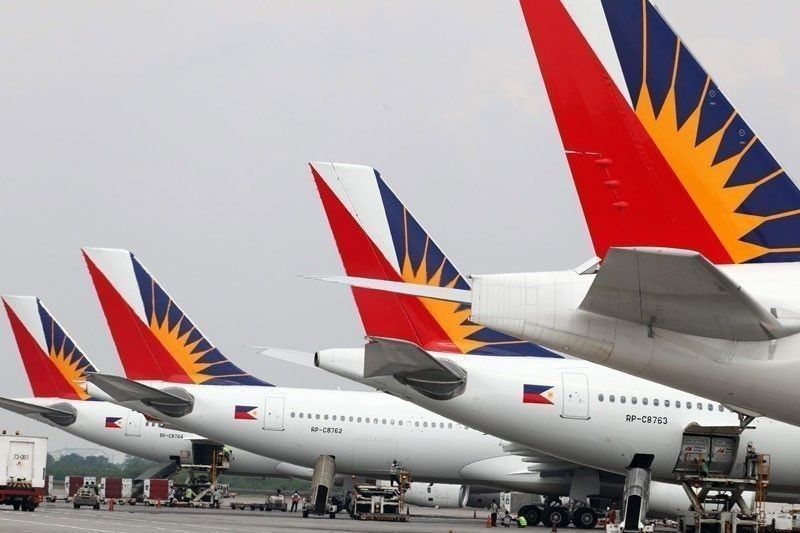 MANILA, Philippines — Flag carrier Philippine Airlines (PAL) has been named as one of the top 10 safest airlines in terms of health and safety measures in place as travelers around the world grapple with the COVID-19 pandemic.
PAL posted a Safe Travel Score of 4.2 out of five, landing it in the top 10 of worldwide airlines for COVID-19 traveler safety measures.
PAL's Safe Travel Score was tied with China Airlines, Hawaiian Airlines, AirAsia Malaysia and UAE's Emirates.
Germany's Lufthansa is rated as the world's leading airline with a Safe Travel Score of 4.5, followed by India's Vistara, Delta Airlines and Allegiant Air, all of which had a score of 4.4.
Alaska Airlines of the US also made it to the top 10 with a score of 4.1. Budget carrier Cebu Pacific did not make it to the top 10, but managed to post a relatively high score of 3.2.
The Safe Travel Score is an industry-first rating initiative based on an independent audit of more than 150 airlines and 20 parameters applicable to an air journey across pre-boarding, boarding and onboard experiences.
It includes COVID-19 related hygiene and safety measures announced by airlines for travelers and crew.
The Safe Travel Score is released by Safe Travel Barometer, an independent subsidiary of travel industry advisory and consulting firm VIDEC.
"The fundamental premise of Safe Travel Score is to benchmark travel brands' initiatives to reduce traveler anxiety. Our independent rating centered on traveler health and safety measures establishes a baseline for travel brands, while equally offering travelers a glimpse into what they can expect in their journeys," Safe Travel co-founder and CEO Virendra Jain said.
PAL said it is implementing strict safety protocols and measures under its comprehensive "Fly Safe" program wherein cabin crew in flight wear full personal protective equipment and undergo a medical evaluation prior to duty, while aircraft undergo thorough and intensified disinfection before flight.
The airline's high-technology aircraft are also equipped with advanced cabin air systems which it said "continuously infuse clean air across the cabin and High-Efficiency Particulate Air filters that remove viruses, bacteria and other contaminants with 99.99 percent efficiency."
PAL and PAL Express flights last month offered distancing seats as a "way of providing peace of mind" to its passengers, but the airline said existing safety measures are adequate to protect passengers inflight even without the distancing seats.
Last month, PAL set up a one-stop-shop center at Terminal 2 to perform the mandatory RT PCR swab testing for returning overseas Filipinos and authorized foreign nationals to augment NAIA's capacity to screen travelers and process quarantine requirements for passengers who fly on PAL flights.
Since June, the flag carrier has resumed limited operations on international routes to the US, Asia, Europe, Australia, the Middle East and Canada. PAL also mounts all-cargo and special repatriation flights.