Airlines offer low fares to boost local travel
August 26, 2020 | 12:00am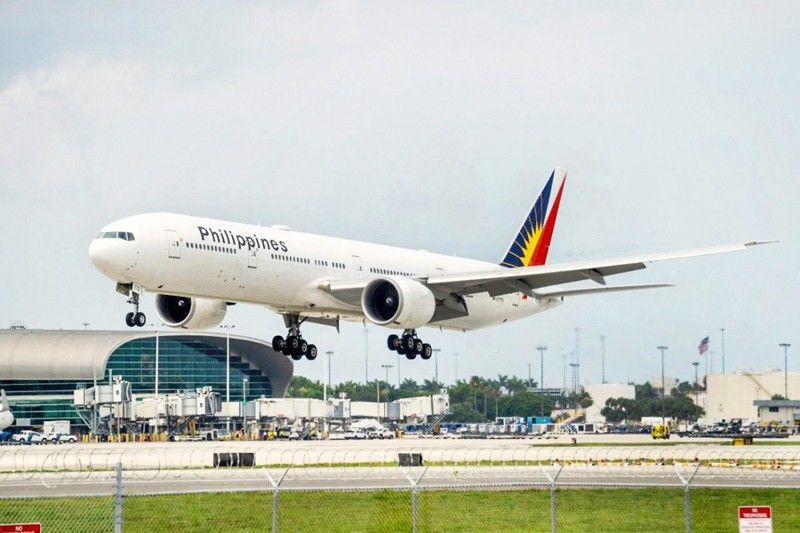 MANILA, Philippines — Flag carrier Philippine Airlines (PAL) and AirAsia are offering low fares to various domestic destinations to help boost travel within the country .
The offers are part of the local airlines' efforts to re-energize demand and to help in the country's economic recovery from the coronavirus disease through affordable flight deals.
PAL said passengers can book a base fare of as low as P688 for one-way economy travel between numerous local cities and PAL's hubs in Manila, Clark and Cebu. Routes include Legazpi, Kalibo, Tacloban, Butuan, Cagayan de Oro, Cotabato, Ozamiz, Pagadian, General Santos and Davao.
The flag carrier said booking and the travel period for these fare offerings is ongoing until further notice, giving passengers planning convenience.
"The low fares are intended to help lift local businesses and tourism establishments in Luzon, Visayas and Mindanao in line with national economic recovery effort," PAL said.
Low-cost carrier AirAsia Philippines is also offering special low fares as its domestic and international networks are gradually restored amid the easing of travel restrictions.
AirAsia said guests can enjoy all-in, one-way fares for as low as P111 for domestic flights, and for as low as P1,311 for international flights.
The airline said the low-fare flights are available for booking up to Aug. 30 on airasia.com or the AirAsia mobile application, for travel up to Oct. 30 next year.
"Everyone can surely fly now with these low fares. We encourage everyone to take advantage of these offers for their essential travels and hopefully soon, for leisure travels, too, when authorities allow," AirAsia Philippines chief executive officer Ricky Isla said.
Last week, the Civil Aeronautics Board (CAB) suspended the passenger fuel surcharge on domestic and international flights, which means airlines would no longer be allowed to collect fuel surcharge "until further notice."
The CAB said the outlook for the country's aviation industry remains bleak as restrictions both local and abroad remain, and with recovery expected to take some time.
Meanwhile, passenger traffic for the months of July and August remain low, with the recent implementation of a two-week modified enhanced community quarantine in Metro Manila disrupting further the restart, according to Air Carriers Association of the Philippines executive director and vice chairman Roberto Lim.
Lim said local airlines are currently flying around 15 percent of pre-COVID-19 levels.