40% of Pinoys expect quality of life to worsen
August 22, 2020 | 12:00am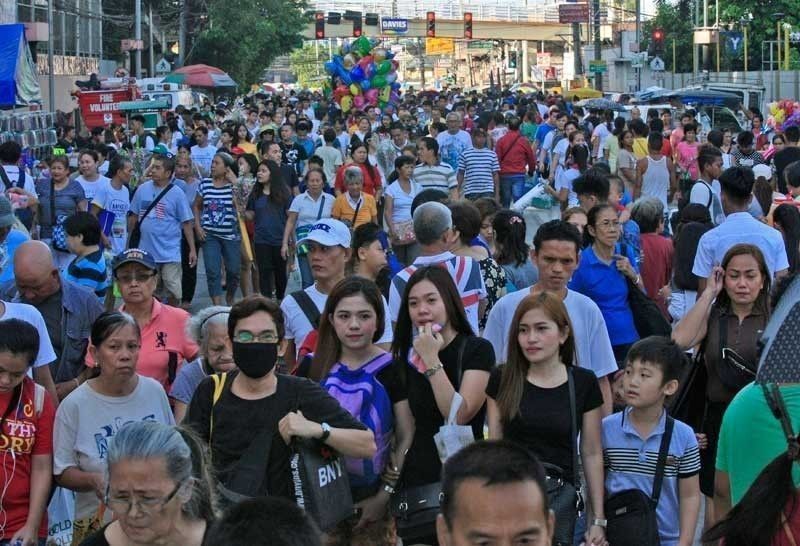 MANILA, Philippines — About four in 10 adult Filipinos expect their quality of life to worsen in the next 12 months, according to the latest survey by the Social Weather Stations (SWS).
The national mobile phone survey, conducted from July 3 to 6, showed 36 percent of adult Filipinos polled expect their quality of life to get worse – called pessimists in the survey – as against 26 percent "optimists" who expect it to improve.
This resulted in a net optimism score of -10, classified by the SWS as "very low," a slight improvement from the record-low -18 in May 2020.
Thirty percent of respondents, meanwhile, expect their quality of life to stay the same, the pollster said.
SWS said the 36 percent pessimists figure in July 2020 was the second highest proportion in its 37-year series.
By area, net optimism was highest in Mindanao and balance Luzon, both at -5, followed by Metro Manila at -9, and the Visayas at -28.
Compared to May 2020, net optimism improved in all areas except in balance Luzon where it hardly changed from -4 in May to -5 in July.
The biggest improvement happened in Mindanao where the score increased from -32 in May to -5 in July.
This was followed by the Visayas, up from -37 in May to -28 in July, and Metro Manila, from -16 in May to -9 in July.
By job status, net optimism hardly differs among those who have jobs (-9) and those who do not have one (-10), the SWS said.
However, it was lower among those who never had a job (-15) than among those who did not have a job at the time of the survey but used to have one (-9).
SWS said net optimism was lowest among junior high school graduates (-16), followed by non-elementary graduates (-12), elementary graduates (-10), those with up to some college education (-9), and college graduates (+3).
The SWS survey used mobile phone and computer-assisted telephone interviewing of 1,555 adult Filipinos, 18 years old and above, nationwide.