P1.2 billion USAID program for Pinoy youth launched
August 20, 2020 | 12:00am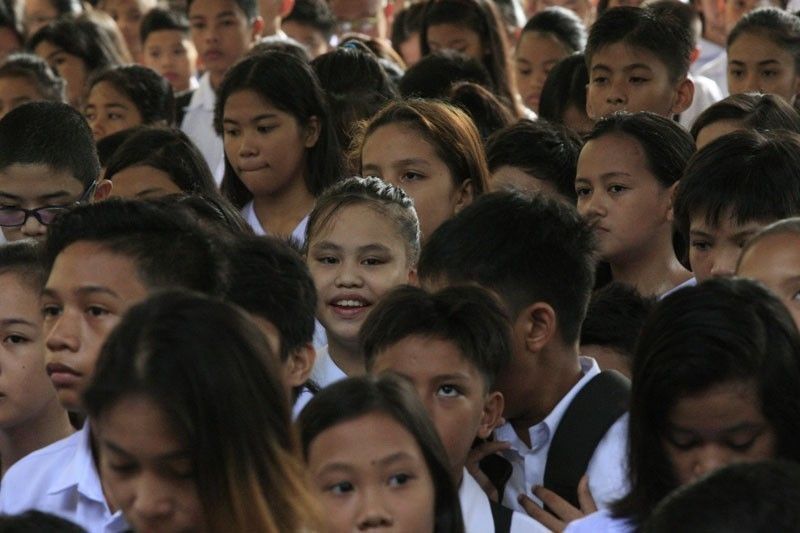 MANILA, Philippines — The United States Agency for International Development (USAID) has allocated $37.5 million or an estimated P1.2 billion for a five-year program for out-of-school and unemployed Filipino youth.
US Ambassador Sung Kim on Tuesday led the virtual launch of USAID Opportunity 2.0, a development project that aims to strengthen education and workforce development systems to reach over 180,000 out-of-school Filipino youth.
The program will be implemented by non-profit Education Development Center, in partnership with the Department of Education (DepEd), Technical Education and Skills Development Authority (TESDA), various local government units and stakeholders from the private sector.
"Opportunity 2.0 program is part of the US-Philippines bilateral agreement on education, to which the US government has invested roughly P600 million or $12 million a year to support and improve outcomes in basic education," Kim said in his message during the program launch.
"In the Philippines, more than half of the population is under 24 years old. Many of these people in the category are either out-of-school or unemployed," he added.
The US ambassador said the program provides a complementary mitigation against the impact of the coronavirus disease pandemic, noting the expected increase in the number of youth who will drop out of school or become unemployed.
"Through this partnership, we can leverage a range of resources to maximize the potential of the Filipino youth, particularly those who are out-of-school or unemployed," Kim said.
"With the right knowledge, attitudes and skills, they will play a pivotal role in this country's growth and success in the long term," he added.
Opportunity 2.0 chief of party David Hall said the program aims to provide out-of-school youth with better education, employment and livelihood outcomes by supporting programs of DepEd and TESDA in 12 cities across the country.
These include capacity building and curriculum development for the Alternative Learning System (ALS) of DepEd, as well as strengthening capacity of local training providers of TESDA.
The program will also partner with the private sector to create sustainable pathways for youth engagement, improve local dialog and networks and bring youth to the workplace for training and possible employment.
Hall said they intend to enroll over 180,000 out-of-school youth, engage with 2,200 employers and train over 1,600 teachers and trainers in the next five years.
Education Secretary Leonor Briones and TESDA director general Isidro Lapeña welcomed the program and expressed commitment to work with partners for the full implementation of Opportunities 2.0.
Briones said the project "gains so much urgency" in light of the current pandemic, citing its impact on the economy and social systems including the education sector.
While enrollment in public schools has already reached over 90 percent of last year's, latest data showed that only 1.6 million have signed up in private schools, a mere 39 percent of the previous year.
On the ALS program, which is intended for those who cannot enter the formal education system, less than 50 percent of last year's almost 740,000 enrollees have signed up.
"This is largely linked with the downturn in the economy," said Briones. "This is why Opportunity 2.0 is very important."
Lapeña, for his part, said the program's aim to provide out-of-school youth with opportunities is in line with what they are doing in TESDA.
"Even before the pandemic, our programs and services have been calibrated to provide extra attention to the disadvantaged and marginalized sectors, including the out-of-school youth," he said.
"As the country continues its fight against COVID-19, we are laying the foundations for living in the new normal, not only to guarantee the safety and wellbeing of each Filipino, but also to provide them with livelihood opportunities that will contribute towards our economic recovery," he added.