Local PPE producers want tax exemptions
August 14, 2020 | 12:00am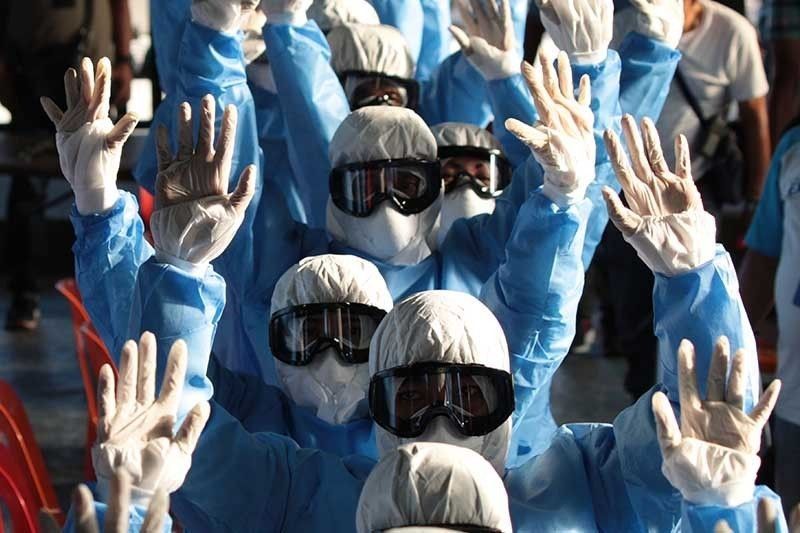 MANILA, Philippines — Local manufacturers of medical grade personal protective equipment (PPE) are pushing for the passage of the Bayanihan 2 bill, which should include tax exemption for domestic sales, as well as giving priority to locally made products in government procurement.
In a joint statement signed by Confederation of Wearable Exporters of the Philippines (CONWEP) executive director Maritess Jocson-Agoncillo and Confederation of Philippine Manufacturers of PPE (CPMP) executive director Rosette Carrillo, the groups urged Congress to pass the Bayanihan 2 measure to include provisions to support domestic production of PPEs.
The Bayanihan 2 bill seeks to provide funds to be used for interventions to promote economic recovery from the coronavirus disease 2019 (COVID-19) pandemic.
Among the provisions being pushed by CONWEP and CPMP is the exemption from payment of duties, taxes, fees, to include value-added tax (VAT) on local sales for locally manufactured medical grade PPE.
In addition, CONWEP and CPMP want the Bayanihan 2 bill to include strict implementation of Food and Drug Administration (FDA) and FDA-accredited third party laboratory testing on imported PPEs, and for imported PPEs to be imposed with duties, taxes, and other fees including VAT on local sales.
The groups also want retroactive application of capital equipment exemptions on import duties, and exemption on VAT on local sales treated as exports to cover the period from the time Republic Act 11469 also called the Bayanihan 1 law expired, to apply to repurposing firms and local manufacturers of medical grade PPE under Bayanihan 2.
Lastly, CONWEP and CPMP said the Bayanihan 2 should include a provision on giving priority to locally made critical products in government procurement.
When the Department of Trade and Industry (DTI) requested export-manufacturing firms to repurpose a portion of their factories to produce PPEs such as medical grade N95 and N88 masks, as well as medical grade coveralls, isolation gowns, head and shoe covers critical in COVID-19 response efforts, the CPMP composed of Medtecs International Corp. Ltd., EMS Components Assembly Inc., Reliance Producers Cooperative, Luen Thai International Group Philippines Inc., and Tacca Industries Pty Ltd. from Australia were among the first to take part of the initiative.
Through the repurposing initiative, the CPMP has invested over $35 million and saved 7,450 jobs.
At present, CPMP has capacity to produce over 57 million pieces of masks and three million pieces of coveralls and isolation gowns for the medical frontliners.
Presidential spokesman Harry Roque Jr boasted yesterday about the ability of the Philippines to make protective personal equipment and face masks for use of the general public and health frontline workers. – Christina Mendez, Jose Rodel Clapano, Cecille Suerte Felipe, Richmond Mercurio
Related video: