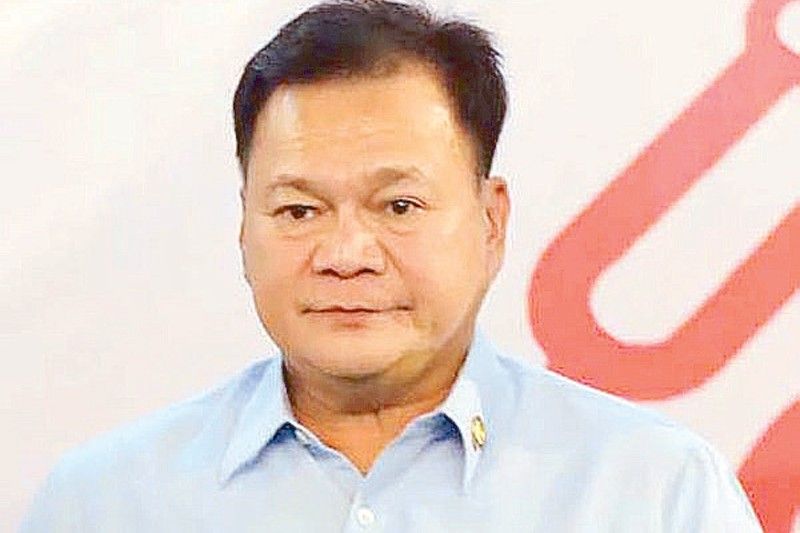 PhilHealth Vice President resigns amid corruption mess
MANILA, Philippines — A ranking official of the Philippine Health Insurance Corp. (PhilHealth) has resigned amid a legislative investigation into allegations of corruption in the state-run health insurer involving billions of pesos.
PhilHealth president Ricardo Morales yesterday confirmed that the agency's vice president for operations, retired Brig. Gen. Augustus de Villa, has tendered his irrevocable resignation.
"It's not easy to be running PhilHealth, this is not an ordinary time. He explained the reason for his resignation, he said he wanted to spend time with his family," Morales said in a virtual conference.
He said De Villa relayed in a letter his intent to resign immediately. Morales did not cite De Villa's reason for resigning.
Although he has resigned, De Villa would continue to cooperate in the ongoing congressional probe, according to the PhilHealth president.
Morales admitted that cases of fraud do exist in PhilHealth but that efforts are being made to reduce them significantly.
"We never denied that there is fraud, we are doing what we can to reduce it," Morales stressed.
According to Morales, investigation and reports of irregularities in PhilHealth have become an annual cycle.
But unlike De Villa, Morales said he would rather stay until he is no longer needed in the corporation.
Morales claimed his family is begging him to step down, but he has chosen to stay so as not to disrupt operations of PhilHealth at this time of pandemic.
"There is nothing I would want but as a good soldier I am sticking it out. My family is begging me but there are still things to be done," Morales added.
He said he was already enjoying his retirement when his friend, President Duterte, asked him to take on the post and cleanse PhilHealth of corruption.
Morales also stressed PhilHealth has sufficient funds to pay for the benefits of members even with the ongoing health crisis.
"We have P200-billion available funds and even before that (bankruptcy) happens we expect the national government to intervene," Morales pointed out.
He explained that a previous report that PhilHealth would run out of funds by 2021 was based merely on actuarial study and assumptions that no fresh funds were coming in.
He further noted that PhilHealth's projection of an increase in benefits payments did not happen because many members avoided going to hospitals to seek treatment for fear of contracting COVID-19.
Renato Limsiaco Jr., PhilHealth senior vice president for fund management sector, said as of June 30 this year, the insurer's funds totaled P216 billion which could be used to pay for benefits of members.
"This means members have nothing to worry about even during this time of pandemic," he said.
He also balked at insinuation of financial report manipulation.
Not running out of funds
PhilHealth vice president for corporate affairs Shirley Domingo said it is highly unlikely for the state insurer to run out of funds and collapse by 2022, contrary to a scenario raised earlier by another official.
In an interview on OneNews/TV5's "The Chiefs," Domingo said the insurance agency has many sources of funds, including billions of collectibles from the national government.
"The national government will not allow that and will provide us with additional funds. Dapat naman because they are paying us less than what they are supposed to," Domingo said.
Aside from contributions from direct members, Domingo said PhilHealth also sources funds from earnings from investments as well as from subsidy from the national government so it could have indirect members incapable of paying contributions.
Domingo said PhilHealth pays the benefits of members from collected premium. Annually, unspent contributions are set aside for use as reserve funds of the agency.
"When we started this year, we have P130 billion in reserves coming from contributions. We don't touch the reserve funds, however this year because of the pandemic, many members for economic reason were unable to pay their premiums," she said.
This year, Domingo said, the national government is supposed to pay PhilHealth P636 billion for subsidy for indirect members. The government has only paid P71 billion of the amount.
Based on PhilHealth's estimates, its reserve funds will run out if the COVID pandemic will continue until next year.
"Reserve funds will run out based on assumptions of what is happening now, but (not) if the epidemic will recede and the economy will improve and more members will be able to pay their premium," Domingo pointed out.
"We are also in constant meeting with the Department of Finance (DOF) and Department of Budget concerning indirect members. If they give us fresh funds, the assumption (of possible bankruptcy) will change," she added.
She also debunked allegations of irregularity in the purchase of information technology (IT) equipment as claimed by former board member Alejandro Cabading.
The PhilHealth official stressed that no purchase has been made and the supposed IT project mentioned by Cabading is still in the planning stage.
IT syste 'in shambles'
With the PhilHealth's IT system "in shambles," there's no way for the DOF to confirm if the state insurer's funds are indeed nearing depletion.
At a press briefing, Finance Secretary Carlos Dominguez III said the DOF has been meeting with PhilHealth on the matter since October last year.
"We have told them that the current state of the information system does not allow us to actually make secure projections on the fund life," Dominguez said. "The information system is, and I've used this term publicly, in shambles."
"And now they're arguing about spending P2.1 billion on an information system, when in fact they spent close to P200 billion, and they have no way of, their information system is not robust enough to capture all the data," he added.
Dominguez was asked to comment on the revelation that the state health insurer only has one year in actuarial life left, as reported earlier by PhilHealth acting senior vice president for actuarial services Nerissa Santiago.
She said PhilHealth projects a net operating loss of P90 billion for this year and if the pandemic persists until 2021, losses will reach P147 billion.
Despite doubts, Dominguez said he will take PhilHealth's word that "probably by 2021, late 2021 or late 2022, they may run out of money."
"And that is why we have in our budget for this year – I believe it is around P70 or P80 billion – to subsidize PhilHealth," he said.
Still, Dominguez said PhilHealth should fix its data system to enable it to make more accurate projections on its fund life.
"In the long term, we have to fix up the administration of PhilHealth in order to be able to get a good handle of what exactly their liabilities and fund life are," he said. – Mary Grace Padin