National ID implementation seen this year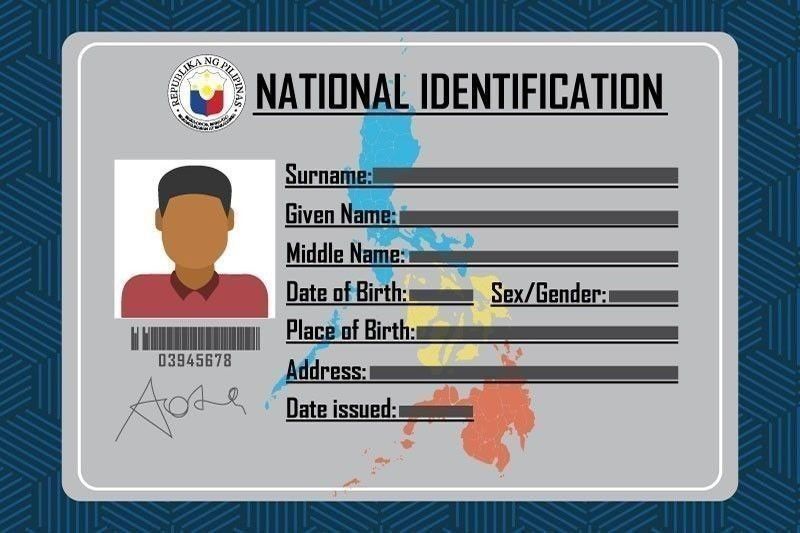 MANILA, Philippines — Implementation of the National ID System is on track before the end of the year, with the last major procurement block expected to be hurdled soon, the National Economic and Development Authority (NEDA) said yesterday.
"Most of the procurement packages, except for the systems integrator, were already bid out and awarded and now we are already in the middle of procurement of the last package," said NEDA acting director general Karl Chua.
The systems integrator, which will ensure that major components of the Philippine Identification System (PhilSys) are seamlessly interconnected and fully functional, is the last major issue needed to be hurdled to pave the way for the mass registration into PhilSys this year.
The contract for this project is slated for award in August.
"Once we are done with the procurement and the development, we can begin the registration, subject to health conditions toward the end of the year," Chua said.
After the registration of five million heads of households this year, Philippine Statistics Authority (PSA) will be looking into the registration of 10 million more next year.
"The target really is to prioritize the heads of households so that by middle of next year, we will have 15 million low-income households – at least the heads so they can open bank accounts," he said.
The systems integrator is part of the five major procurement blocks for PhilSys.
The other four are the 5,000 registration kits, card production, data server and the automated biometric identification system (ABIS) that is considered the brain of the PhilSys.
The procurement of the registration kits and the ABIS have been completed while the Bangko Sentral ng Pilipinas (BSP) has committed to produce the blank cards to be used for the IDs. The Department of Information and Communications Technology, meanwhile, provided the data server.
'Rigged contract'
Deputy Speaker Prospero Pichay Jr. claimed yesterdaythat the alleged P4-billion contract for the National ID System was rigged, as he urged the BSP and the Department of Finance to investigate and stop its implementation.
Pichay questioned why the BSP bids and awards panel suddenly imposed a questionable additional provision when all the eligibility requirements have been complied with, which essentially left only two complying bidders.
He said that another surprise was when one of the two surviving bidders withdrew its bid.
"This strange event virtually handed over the lucrative P4-billion contract to the lone surviving bidder," said Pichay, a Surigao del Sur congressman and one of the authors of the Philippine ID System Act (Republic Act 11055).
He, however, did not identify the winning and losing bidders.
Pichay asked BSP Governor Benjamin Diokno and Finance Secretary Carlos Dominguez III, who chairs the Monetary Board, to stop the implementation of the questionable National ID project.
"Evidently, the chain of events depict a scripted machination carried out on cue with one of two surviving bidders opting out to conveniently hand over the P4-billion contract to the only remaining eligible, complying bidder," Pichay said. Delon Porcalla