Privacy body sets distance learning guidelines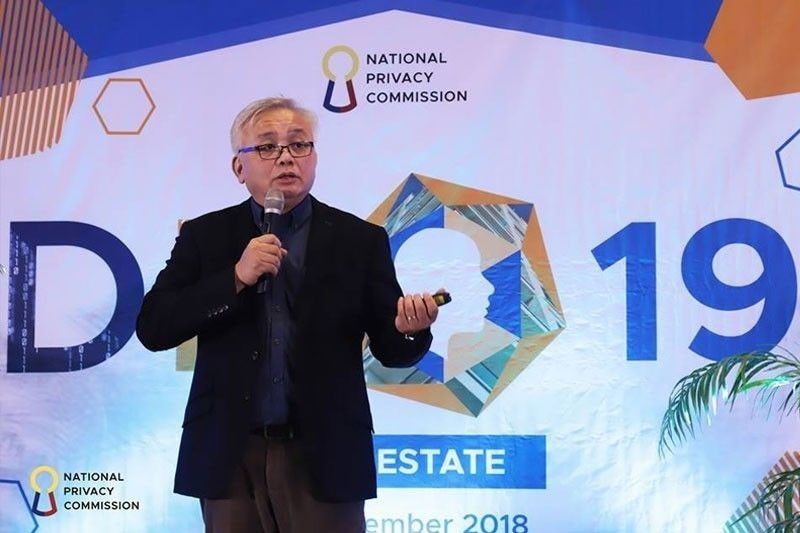 MANILA, Philippines — The National Privacy Commission (NPC) is working closely with various universities and colleges to draw up a code of conduct that will cultivate privacy consciousness as it is set to implement distance learning upon opening of classes in August.
Privacy commissioner Raymund Liboro said the code of conduct aims to guide and enable school managers, teachers, students and parents to create a data privacy-conscious environment, especially now that most activities are done online amid the quarantine.
"The planned code of conduct will set standard policies and measures to prevent data breaches and for schools to be able to act accordingly in such (breach) occurrences," Liboro said during a meeting with over 40 data privacy officers from various schools across the country on Friday.
"Setting clear-cut guidelines is crucial today as the pandemic has compelled most businesses to migrate online. As this is uncharted territory for many, including the education sector, intensified guidance and awareness on data privacy and security practices must be provided to all," he said.
At the meeting, the NPC gathered a handful of volunteer-partners to work on the guidelines. Among them were data protection officers of Ateneo de Manila University, Ateneo de Iloilo, Batangas State University, Central Mindanao University, De La Salle College of Saint Benilde, De La Salle University, Laguna State Polytechnic University and Lyceum of the Philippines University.
Also volunteering were Manila Central University, San Beda College-Alabang, San Beda University, Technological University of the Philippines, University of Santo Tomas Legazpi, University of the Philippines Cebu, UP Diliman, UP Manila and University of Perpetual Help System DALTA.
The commission said it welcomes more volunteers to complete the code of conduct before the opening of schoolyear 2021-2022.
In light of the recent wave of breaches at universities and colleges, the NPC reported that the education sector's January to June breach notifications surged to 19, already exceeding 2019's 18 notifications and even likely to grow for the rest of the year.
"We see this trend in the education system to continue as we migrate our processes online," said Khane Raza, NPC's Data Security and Compliance officer-in-charge.
Not ready for class opening
Meanwhile, Vice President Leni Robredo reiterated her appeal to the Department of Education (DepEd) not to insist on the Aug. 24 opening of classes if not all schools and teachers in the country are prepared for its distance learning scheme amid the coronavirus disease 2019 or COVID-19 pandemic.
"The August 24 opening is OK because it is stated under the law, and if all schools and teachers are ready by then," Robredo said over dzXL.
She, however, said most schools and teachers are still "in the preparation stage" for the new system of learning.
"Based on our conversation with some teachers, they have no problem with regard to the content (of learning materials) but in making it more appropriate for distance learning, we still need to conduct more training," she said.
"If we think we can't do it by August 24, we should not insist on it because we can amend the law to move it to September," Robredo said.
Senators said they would also push for a postponement of classes to ensure pupils will have quality learning and prevent waste of money.
They are awaiting the results of DepEd's test run for its distance or "blended" learning system on July 15 but this early they are not optimistic about the outcome given the huge number of students — 23 million — and 800,000 public school teachers that need to be prepared for the new classroom environment, they said.
"The situation poses a great challenge to the DepEd as this is the first time in our history that we'll be doing distance learning. We must have an honest-to-goodness assessment on where we are and if we can really launch distance learning." Sen. Sherwin Gatchalian told dzBB.
Sen. Risa Hontiveros asked the DepEd to provide laptops or internet-capable devices and WiFi allowance to public school teachers if it plans to push through with the opening of classes on Aug. 24.
"Let's not force our teachers to spend their own money just to teach," Hontiveros said in a statement.
She also questioned DepEd's proposal to have teachers enter into loans with the Government Insurance Service System for laptops worth P20,000 or less. The payment of these loans will be debited from the teachers' salaries.
"This is a non-solution that is grossly unfair and impractical. DepEd should find ways to provide for these laptops and allowance for free. Instead getting them into debt, there must be support," she said.
Pasig City Rep. Roman Romulo said the country's top 500 companies should donate to the DepEd's online learning tools that students would need in "new normal" situation.
Romulo, House chairman of the committee on basic education and culture, also proposed an "Adopt-a-School Program" to help bridge the resource gap as DepEd shifts to blended remote or virtual and online learning.
Donors of basic education materials may deduct from their gross taxable income up to 150 percent of the value of their contribution, where these companies may get their tax benefit and government may offer as an incentive. Helen Flores, Paolo Romero, Delon Porcalla