Economy or health? Duterte weighs in on quarantine levels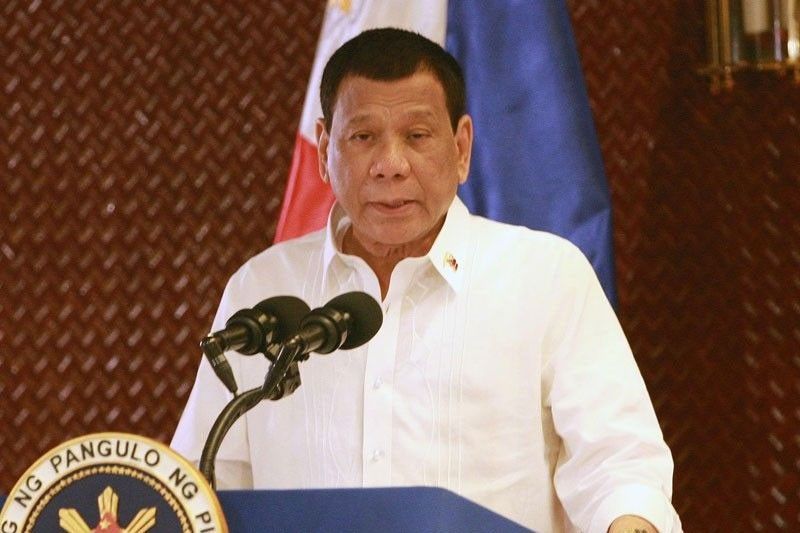 MANILA, Philippines — As the government struggles to revive the economy, President Duterte is faced with the decision to extend for another two weeks the general community quarantine (GCQ) or elevate it to modified enhanced community quarantine (MECQ) in Metro Manila and other areas.
Duterte has to weigh the need to revive the economy against continued health concerns, keeping in mind that without a revived economy providing revenues, government will not be able to further fund coronavirus disease 2019 (COVID-19) programs and thousands of jobless Filipinos would be unable to feed their families.
Presidential spokesman Harry Roque Jr. shared the view after expressing doubts that Metro Manila and other areas now under GCQ would be placed under the less strict modified general community quarantine (MGCQ) by tomorrow.
Over the past two weeks since the GCQ was implemented in Metro Manila and other key areas, Roque noted the number of coronavirus cases has increased significantly.
Aside from Metro Manila, GCQ is imposed in Central Luzon, Cagayan Valley, Calabarzon, Central Visayas, Pangasinan, Zamboanga and Davao City.
"There is a recommendation already. We can see, I can say that the numbers did not decrease in Metro Manila and Cebu City. But whatever the next move would be, it will be up to the President," Roque said in Filipino over dzBB radio yesterday.
There are only three quarantine levels that are considered for Metro Manila, Cebu City and other GCQ areas – adjust to a notch higher through declaration of MECQ; retain the GCQ status or go into less strict MGCQ.
Roque, however, said the numbers won't be feasible to allow transition to MGCQ.
While the Inter-Agency Task Force (IATF) on the Management of Emerging Infectious Diseases and health experts have forwarded their recommendations to the President, Roque said Duterte will still have the last say on the fate of the country by June 16.
"We are at a point where we cannot allow people not to pursue their livelihood," he said. "So, what we have been preparing for is to improve our capacity to treat those who will get sick, which we have done now. But this should not be a reason for the people to gather together and neglect social distancing measures," Roque added.
No revenues yet
Roque also revealed that Finance Secretary Carlo Dominguez III has been working double time to determine additional revenues that would enable the government to fund measures to address the COVID-19 crisis.
While there are loans from financial institutions, Roque explained some have remained as pledges or agreements that have yet to materialize. The finance department, while optimistic on borrowing due to the country's high credit ratings, is also wary about possible high interest rates.
On the issue of asking for supplemental budget from Congress, Roque said lawmakers cannot grant such powers to the executive branch unless it is sure that there would be enough revenues to fund the supplemental budget.
Roque cited the same principle for the approval of any stimulus package under the COVID-19 crisis – if there are no concrete funds, there cannot be a law granting any stimulus package.
"So you understand what's happening now on the side of Congress and the Executive, you'll only have a supplemental budget if there is certification from the National Treasurer that we have adequate sources of funds," he said in Filipino.
Wait for the President
The Department of Health (DOH) yesterday belied circulating social media posts that the National Capital Region (NCR) and Cebu City will revert back to ECQ next week.
According to Health Undersecretary Maria Rosario Vergeire, the IATF has not made any recommendation on the status of NCR and Cebu City.
"The IATF will make a recommendation on June 15, so anything that has been coming out regarding this has no basis. Let's just wait for the Office of the President to make an announcement," she said at a press briefing.