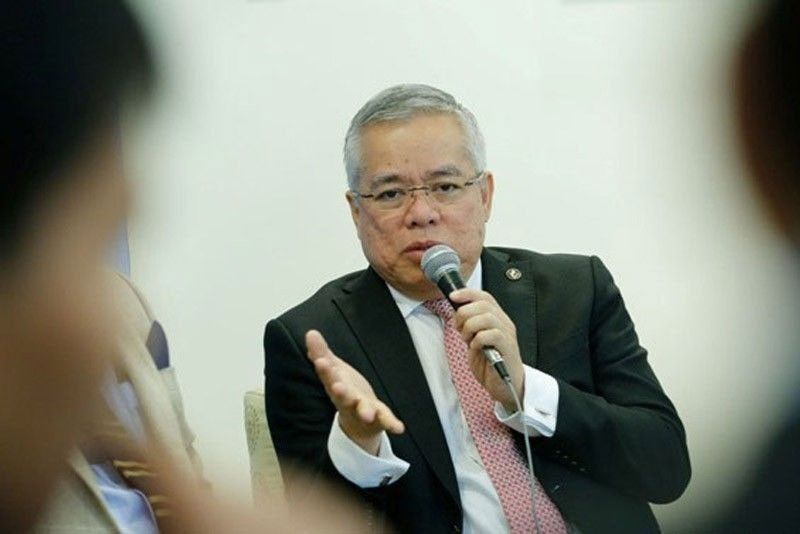 "IATF approved last night the recommendation to allow dine-in," Trade Secretary Ramon Lopez said in a Viber message yesterday.
PPD/Toto Lozano, File
Dine-in to return June 15
MANILA, Philippines — The Inter-Agency Task Force on Emerging Infectious Diseases (IATF) has allowed dine-in service in restaurants and fast-food establishments to resume in general community quarantine or GCQ areas starting June 15, the Department of Trade and Industry (DTI) said.
"IATF approved last night the recommendation to allow dine-in," Trade Secretary Ramon Lopez said in a Viber message yesterday.
He said restaurants and fast food establishments in GCQ areas would be allowed to offer dine-in at 30 percent capacity starting June 15.
"So, it is okay in NCR (National Capital Region) even if it stays under GCQ," he said.
Restaurants and fast food establishments in GCQ areas are limited to providing take-out and delivery.
Apart from NCR, areas under GCQ are Cagayan Valley, Central Luzon, Calabarzon, Central Visayas, Pangasinan, Albay, Davao City and Zamboanga City.
Meanwhile, other parts of the country are under modified GCQ (MGCQ).
Restaurants and fast food establishments in MGCQ areas have been allowed to offer dine-in service at 50 percent capacity since June 1.
While restaurants and fast food establishments are being allowed to offer dine-in service, Lopez said they should strictly follow the health protocol standards.
Under the guidelines on minimum health standards issued by the DTI, restaurants and fast food establishments should have tables and chairs at least one meter apart on all sides and be properly sanitized after each customer's use.
As part of the guidelines, the establishments should also provide proper dividers for face-to-face seating; have visible floor markings for guidance of clients in queueing; have visible and accessible sanitizing equipment and tools; provide food menus per table; practice contactless order-taking; cover pieces of furniture made of porous materials with plastic for ease of sanitation; have clean trash bins for used papers and used tissue; have clean washrooms and toilets with sufficient soap, water, tissue and toilet paper; and disinfect high-risk areas such as order and bar counters every 30 minutes.
In addition, restaurants and fast food establishments should have a designated area for take-away or pick-up; have a separate hand washing sink for kitchen staff and dine-in customers; have contactless drive-thru counters, and have play areas closed.
Restaurants and fast food establishments are also prohibited from having buffet and self-service areas for food bars, condiments and utensils.
DOT: 'New normal' measures for restos, land tours
Under the so-called new normal, customers would be obliged to wear face masks and leave their contact numbers upon entering a restaurant or joining land transport tours, according to the Department of Tourism (DOT).
The agency this week issued Memorandum Circulars 2020-003 and 004, discussing the operation of accredited tourist land transport services and restaurants respectively but with health and safety protocol already included.
Customers of DOT-registered restaurants should wear face masks and undergo temperature check using thermometer guns before entering, the agency ordered.
While inside the restaurant and either dining, going to the toilet or falling in line, they should observe a distance of at least a meter from each other.
Only half of the usual capacity should use dining tables, with the back of seats at least a meter far from the back of other seats, the agency added. Also, diners should maintain one-meter distance from each other at the table.
Face-to-face dining would only be allowed if transparent barriers would be installed at the tables.
The DOT would discourage use of handheld menu, which under the new normal should be displayed at the counter or other visible area.
It would also ban the presence of self-service stations for refill of condiments.
Buffets and salad bars would still be prohibited under the new normal.
Meanwhile, tourists joining land-based tours should also wear face masks and have their body temperature checked before boarding tour vehicles, the DOT mandated.
Tour vehicles would limit passengers by the following: only two tourists for cars or sedans, and no one seated beside the driver; two passengers per row for vans, and one beside the driver provided that a transparent barrier would be installed; and half the capacity of tourist buses or coaches, and no standing passenger would be allowed.
Passengers should only sit where markers are placed inside the vehicle.
Air-conditioning units of cars should be set to non-recirculating mode "to maximize air changes that reduce potentially infectious particles in the vehicle," the agency added.
They should also receive sanitation kits containing alcohol and tissue or wet wipes.
Customers of restaurants and passengers of land tours should also leave their contact information like names, address and contact numbers for possible contact tracing.
They are also encouraged to pay through cashless or online means to avoid physical contact. If unavoidable, restaurants and land tour vehicles should place trays where customers would put their cash.
The DOT has been formulating its Tourism Response and Recovery Program (TRRP) that would address how tourism enterprises, the most hard-hit during the COVID-19 pandemic due to government lockdown measures, could bounce back.
Tourism Secretary Bernadette Romulo-Puyat previously declared that tourism activities would only be allowed in areas under MGCQ, the last quarantine scenario before the new normal. Ghio Ong