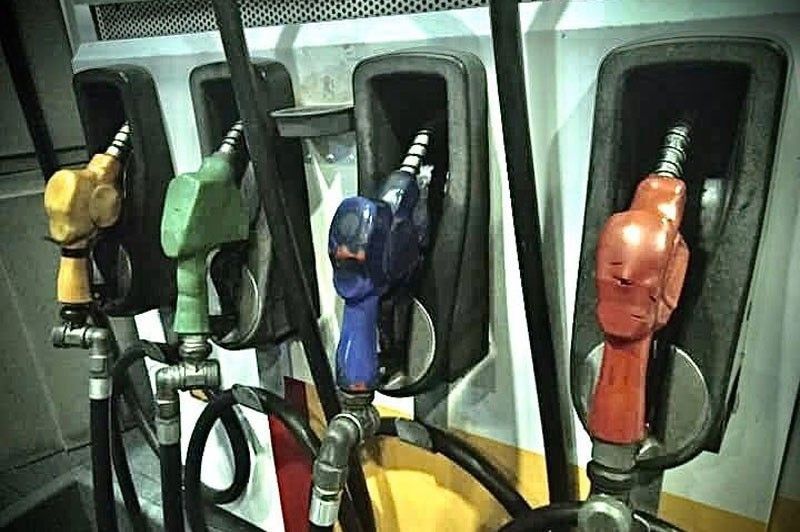 A source over the weekend said diesel would be higher by P0.85-1.05 while gasoline would increase by P1.45-1.65 per liter.
Philstar.com/Irish Lising
Oil prices up, power down
MANILA, Philippines — Another hefty fuel price hike will greet motorists this week while power rates will likely go down, according to industry officials.
A source over the weekend said diesel would be higher by P0.85-1.05 while gasoline would increase by P1.45-1.65 per liter.
In an advisory, Unioil Philippines said its diesel price would increase by P1.10 to P1.20 per liter and gas by P1.70 to P1.90.
In the past trading week, global oil prices rose by more than $1 per barrel in anticipation of the Organization of Petroleum Exporting Countries and allied countries' agreement to implement record production cuts.
The positive market sentiment was further supported by the reopening of countries and US states after coronavirus lockdowns.
This week's oil price adjustment could also factor in the additional import duty imposed by the government on petroleum products.
The additional 10 percent duty on crude oil and refined petroleum products is based on Executive Order 113 signed by President Duterte to raise funds for its response efforts to fight the coronavirus disease 2019.
Power rates
Meanwhile, the Manila Electric Co. (Meralco) said electricity rates in June are expected to go down as it continues to invoke claims of force majeure.
"There is a likelihood of a rate reduction this June," Meralco head of utility economics Lawrence Fernandez said.
This is despite resumption of the collection of Feed-In Tariff Allowance (FIT-All), which covers payments to renewable energy developers, amounting to P0.0495 per kilowatt-hour (kwh).
"While the collection of the FIT-All will resume, this will probably be offset by the suspension of the environmental charge component of the universal charges and by the savings on fixed costs on generation supply due to the continued invoking of force majeure last May," Fernandez said.
Meralco will announce June electricity rates today.
It said it has been invoking force majeure provisions in its power supply agreements (PSAs) for the duration of the lockdown "due to the very significant reduction in power demand in its service area."
This has reduced fixed charges for generation capacity that would have been charged by suppliers, which translates to lower PSA charges and lower generation charge — the electricity bill's biggest component.
Since the start of lockdown, the force majeure claim reached over P1 billion, driving PSA charges to drop by P0.2116 per kwh.
Meralco said customers would receive new electricity bills offering an installment payment scheme for the actual consumption during four months of quarantine to help ease their burden.
The company is currently completing meter readings of 2.8 million or around 40 percent of its customers unable to receive their electricity bills in May.