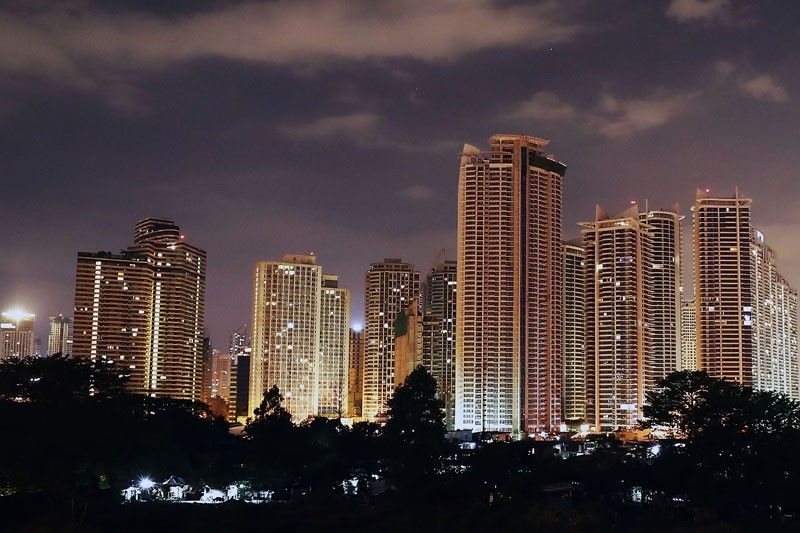 "Some businesses are resilient, remain extremely relevant and are in fact booming despite the prevailing global health crisis," Cabinet Secretary Karlo Nograles said.
Miguel de Guzman, file
'Philippine economy will soon bounce back'
MANILA, Philippines — Despite the high rate of unemployment recorded last April due to the coronavirus disease 2019 (COVID-19) pandemic, Cabinet Secretary Karlo Nograles said he remains optimistic that the country will bounce back very soon.
In a speech delivered online Friday for the first segment of the Pre-Employment Preparation Webinar series conducted by the Far Eastern University Career and Placement Office, Nograles expressed belief that new career opportunities would emerge even if lockdowns had adversely affected many industries.
"Some businesses are resilient, remain extremely relevant and are in fact booming despite the prevailing global health crisis," Nograles said.
"We all need to be persistent and creative. Know what and where to look for employment in these challenging times. No one is immune from the fallout brought by COVID-19. Everyone in both the public and private sectors is affected, and our government is doing its best to provide social and economic safety nets," Nograles, co-chair of the Inter-Agency Task Force on the Management of Emerging Infectious Diseases (IATF), said.
He said many of the promising enterprises are in health and medical sectors, online retail and deliveries, as well as various online services.
"There are a lot of uncertainties especially for our youth, but there are many big prospects. It is expected that there are apprehensions. Let's remain optimistic and think there are many opportunities out there," Nograles said.
As people are taking measures to avoid physical contact with others, Nograles said business could be challenging especially to the service sector, but promising to sectors like logistics, medicine and health care, and even online retail.
"Now is the best time for you, graduating students and new graduates, to prepare and to re-think your 'game plan' on how to adapt with the demands of the 'new normal' due to the COVID pandemic," he told the students.
Nograles added new job applicants must be able to properly utilize and take advantage of new Web-based technologies in finding employment.
Government expects increased demand for professionals highly skilled in information technology, health care, education, logistics and personal assistance services.
Sectors like transport, which have manual labor requirements, could suffer slowdown.
Nograles also said young graduates should practice volunteerism while searching for regular employment. He said this would be a good opportunity to develop individual skills and to expand their network which could help them secure employment and other livelihood opportunities in the future.
Nograles shared the view that until a COVID-19 vaccine is found, social distancing and other hygiene protocols laid down by the IAFT would be strictly enforced regardless of the level of quarantine currently in effect.
At present, the IATF is fully performing its mandate of setting policies that can help citizens cope with the challenges posed by the contagion.
The task force is pushing for an expedited delivery of social services to the most vulnerable groups in the population through the Philippine Identification System (PhilSys) ID cards linked to digital payment systems.
Through PhilSys, government will have a more reliable registry of vulnerable persons from all data bases.
This can facilitate automatic and universal release of aid during national emergencies without the need for applications.
Nograles explained that even the education sector needs to adapt to the new normal through the institutionalization of so-called blended or online learning, flexible learning options such as open high schools, alternative delivery modes and satellites for off-grid areas.
"We're keeping up with the everyday challenges of COVID-19 and we're slowly easing in systems that would benefit every Filipino – young and old, student, worker, homemaker, entrepreneurs. Let's all be positive and supportive. We're all in this fight together," he said.
Meanwhile, Presidential Communications Operations Office (PCOO) Secretary Martin Andanar is urging the youth and community leaders to take the lead in demonstrating the new normal as the country braces for the start of a "new era" after the COVID-19 pandemic.
"Leading forward is a paradigm, a standard of conduct in thought and action against the horrific coronavirus and whatever else that threatens or may threaten our lives. It is a model in health and livelihood activities," Andanar said at a virtual town hall meeting on Friday.
Andanar said there is much to expect from the youth because of their big potentials to forge "genuine leadership and services."
"You are the molders of the nation's dreams. You are the mirrors that reflect honor, dignity and comfortable life for every Filipino which the President has constantly spoken of and strives to achieve," he said.