DOH deputizes medical grads as COVID-19 physicians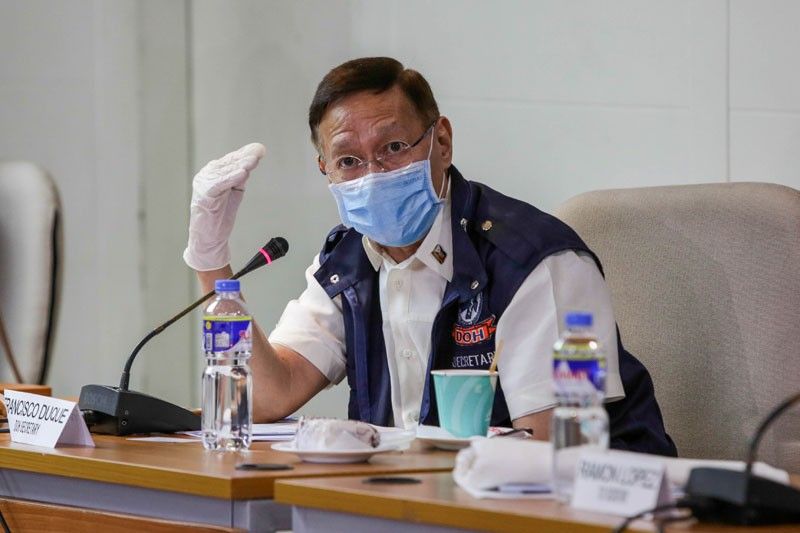 MANILA, Philippines — The Department of Health (DOH) yesterday called on medical graduates to help in the fight against the coronavirus disease 2019 (COVID-19) by becoming its deputized physicians.
In an advisory, the DOH said Secretary Francisco Duque III will be issuing "special authorization for medical graduates" so they will be able to perform a "limited practice of medicine as additional workforce for COVID-19 response."
Qualified to apply are Filipino graduates of a medical education program and those who have "completed one year post-graduate internship program within two years prior to March 17, 2020 (or from March 17, 2018 onwards) or the Declaration of Enhanced Community Quarantine."
However, the DOH clarified, applicants must not have taken the Physician Licensure Examination for three times or more prior to the application for deputization or who are yet to take or pass the licensure examination for physicians.
Sen. Francis Tolentino earlier proposed the granting of special authorization to medical graduates so they can be deployed in public hospitals after many frontline workers got infected with COVID-19.
The Inter-Agency Task Force on Emerging Infectious Diseases approved the proposal in April and allowed the hiring of 1,500 medical graduates.
Data from the DOH showed 2,245 health workers have contracted the virus as of May 14. Of the number, 812 are nurses and 660 are physicians. Those infected also include 137 nursing assistants, 81 medical technologists and 42 radiologic technologists.
Based on DOH Memorandum 2020-0169, the medical graduates will be assigned in primary care facilities and temporary isolation facilities to provide primary health care services and support public health efforts to mitigate the spread not only of COVID-19 but other diseases as well.
They will also assist in the early detection of possible cases and facilitate appropriate referral following the standard algorithms provided by DOH, among other duties.
The memorandum shows they are entitled to a monthly salary of P38,463.60, inclusive of a 20-percent premium, Hazard Allowance of P500 per day, one-time payment of a COVID-19 Special Risk Allowance, modest board and lodging and other benefits and provisions.
They will also be provided with personal protective equipment while on duty. If they will be required to undergo a 14-day quarantine, they will be considered on duty and compensated accordingly.
There is also compensation should they contract the virus or die while in the line of duty.