Duterte consoles mothers of frontliners who died of COVID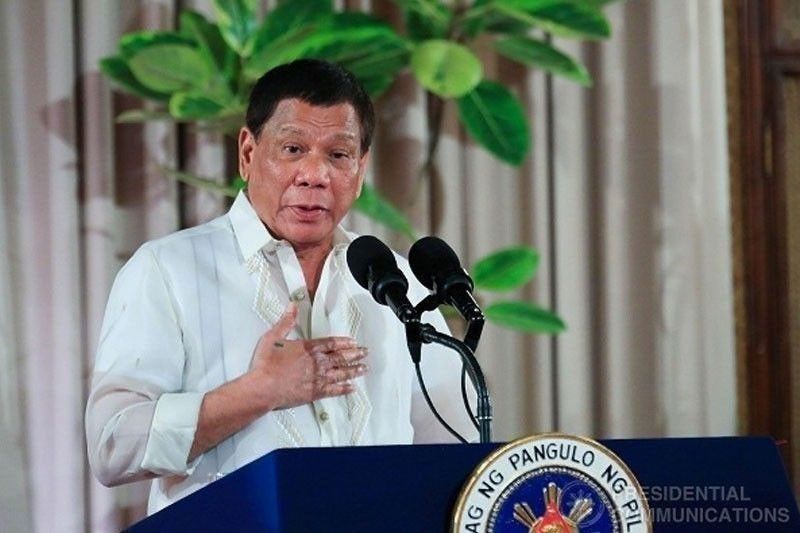 MANILA, Philippines — President Duterte consoled mothers of frontliners who died fighting the coronavirus pandemic, saying their children offered their lives to save others from the disease.
"I greet all the mothers belatedly through Happy Mother's Day. To the mothers who lost children fighting COVID (coronavirus disease), doing the highest, the noble endeavor that one can do in this world is to save your fellowmen. You have our kind thoughts and prayers," Duterte said in an address delivered Monday but was aired on broadcast and social media yesterday.
"I tell you, you know you live and die in this world that's for sure. But... to have been given the chance to serve your fellowmen before going to the universal sky is something which you should be proud of. Everyone will die but what they did, it's something they can include in their universal identity, that they did something for their fellowmen," he added.
Duterte then recalled how his mother Soledad disciplined him.
"I remember my mother Soledad. She was a very good mother to me. Look what happened, I became President. Her discipline was lost on me. My God, she asked me to kneel before the altar," the President said.
"I don't know. She must be smiling or she must be in state of wonderment now looking at the face of my father, telling him, 'What have we done to our children, this stupid Rodrigo?'" he added.
Duterte vowed to continue performing his duty to the public.
"Well, anyway God has maybe chosen me to work for the national government to help my fellowmen and that is why we are here. For us, this is our work for our fellowmen," he added.
Mother's Day was celebrated globally last Sunday.