Arts initiative aims to bring music to COVID patients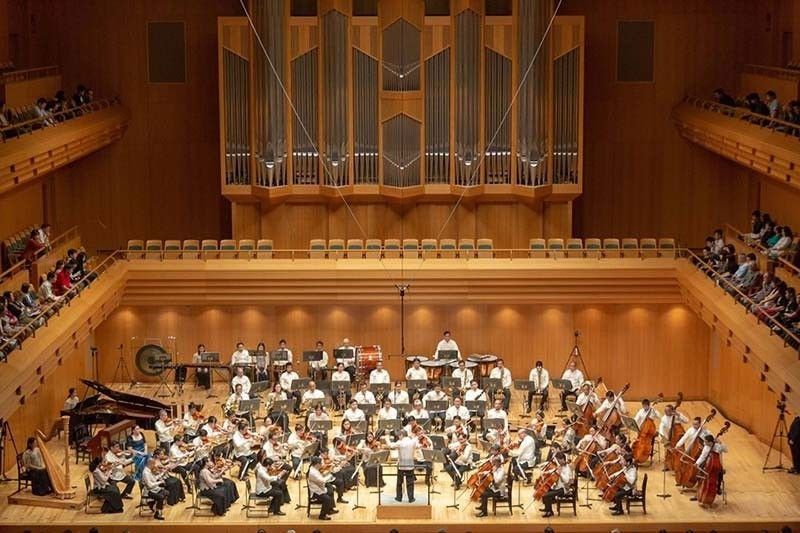 MANILA, Philippines — Patients recovering from the coronavirus disease 2019 (COVID-19) may soon request musicians to play their favorite songs at bedside.
The Philippine Philharmonic Orchestra (PPO) is now in talks with the Philippine General Hospital to develop a system that would allow its members to play for the patients and frontliners in the fight against the pandemic.
"The idea is to have soloists of the PPO play for patients at their bedsides to hopefully help in the healing and recovery through the use of digital tablets of course," said Chris Millado, artistic director of the Cultural Center of the Philippines (CCP).
"Our frontliners who might need some moral boosting can request the PPO soloists to play their favorite songs while they are taking time off from their frontline stations in the hospital," he added.
Millado said the PPO is also looking at connecting musicians to those who are in quarantine, especially senior citizens more vulnerable to the illness.
"We can bring PPO soloists to interact with children in their playrooms, and maybe they can interact using their own toy instruments," he added.
As the arts and culture industry takes a beating due to the pandemic, Millado said various groups are looking at ways to contribute to the efforts to address impact of COVID-19.
He said they are developing modules on arts for wellbeing to address therapy and rehabilitation related issues that have come up because of the situation.
Millado noted how people in quarantine have turned to the arts – music, dance, theater and movies that are being streamed online – to manage the impact of the public health emergency.
"It tells you that a big side of this pandemic is not only the virus that attacks us physically, but also the anxiety, the mental wellbeing, the emotional health that we need to cater to," he said.
"A lot of our counselors and psychologists are already pointing out that everyone…will be suffering some sort of post traumatic stress syndrome because of this whole situation that we are all facing. I think that is where the arts as one of the creative channels would definitely help in addressing," he added.