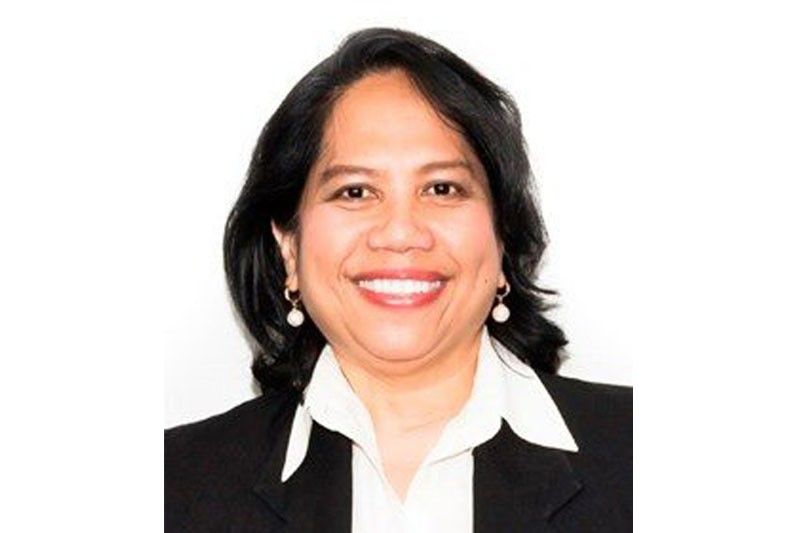 Philippines envoy to Lebanon dies of COVID
MANILA, Philippines — Philippine Ambassador to Lebanon Bernadita Catalla died of the coronavirus disease 2019 (COVID-19) yesterday.
"With deep sadness, the Department of Foreign Affairs announces the untimely demise... of Ambassador Catalla... from complications arising from COVID-19," the DFA said in a statement.
Foreign Affairs Secretary Teodoro Locsin Jr. said Catalla died at about 12:30 a.m. in a hospital in Beirut, where she was confined.
"A career diplomat for 27 years, Catalla served in key posts, like Kuala Lumpur and Jakarta and was passport director, where she delivered frontline services to millions of Filipinos," the DFA said.
Prior to her assignment in Lebanon, Catalla was consul general in Hong Kong.
She spearheaded the voluntary mass repatriation program of the Philippine embassy in Beirut.
"Bernie, as Ambassador Catalla was fondly called, had always lent a helping hand to her family, friends and colleagues. Her ever ready smile and infectious laughter may have been extinguished, but her dedication to our country will always be there as a guiding light for all members of the Philippine foreign service," the DFA said.
"Ambassador Bernie Catalla's remains will be received with an honor guard and I am putting forward a nomination for Gawad Mabini and Sikatuna," Locsin said in a post on Twitter.
Cagayan mayor positive
Meanwhile, in Cagayan, Mayor Carmelo Villacete of Piat town said he tested positive for COVID-19.
"I am really sorry l failed you in this fight... Please continue praying for me, for God to give me more time to cleanse my soul," Villacete said in a post on Facebook yesterday.
On March 24, Villacete posted that he is "signing off." He appealed to his constituents who have yet to receive their relief packs to just wait, saying the local government would procure additional supplies.
Glenn Mathew Baggao, head of the Cagayan Valley Medical Center, confirmed that the mayor was hospitalized.
A provincial board member who was last seen with Villacete was tested for the flu virus.
The Office of Civil Defense (OCD) resumed normal operations yesterday, but with a skeletal force working on two shifts following a week of disinfection after one of its employees tested positive for COVID-19.
The office is under the National Disaster Risk Reduction and Management Council of the Department of National Defense.
Three other persons at Camp Aguinaldo – a senior military officer and his wife as well as Armed Forces chief Gen. Felimon Santos Jr. – tested positive for COVID-19.
The Department of Health-Western Visayas office said an increase in the number of cases in Bacolod City is an indication of local transmission. The city recorded six cases, including a 62-year-old woman who died on Tuesday, a day before her test result was released.
On the other hand, Negros Oriental will be placed under enhanced community quarantine for two weeks starting today. It recorded five cases, with two deaths.
San Juan City recorded 114 COVID-19 patients with 18 deaths.
Caloocan said it has 35 cases, with 11 fatalities. Four have recovered. – With Jaime Laude, Raymund Catindig, Gilbert Bayoran, Artemio Dumlao, Emmanuel Tupas, Marc Jayson Cayabyab