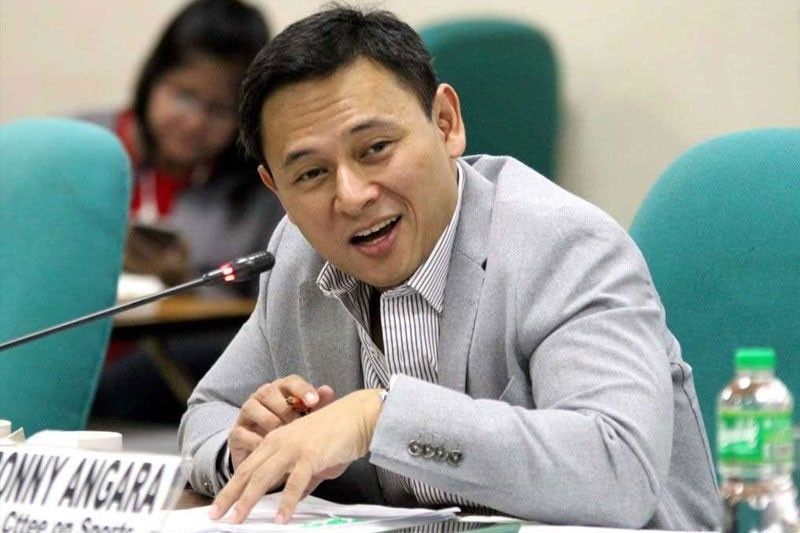 Angara, who tested positive on March 26, is now recovering after having been confined since the weekend.
STAR/Senate Release/File
Angara, Pimentel hospitalized for COVID
Paolo Romero
(The Philippine Star) - April 2, 2020 - 12:00am
MANILA, Philippines — Sen. Sonny Angara and Aquilino Pimentel III are reportedly confined in undisclosed hospitals in Metro Manila while former finance secretary and prime minister Cesar Virata is now recovering after they all tested positive for the coronavirus disease 2019 (COVID-19).
Angara, who tested positive on March 26, is now recovering after having been confined since the weekend.
Dennis Legaspi, a staff of Angara, said the senator's family decided that he needed to receive proper medical care.
On Monday, the senator posted a selfie on his Instagram account saying, "recovering, thanks to your prayers and some good medical attention."
Legaspi told reporters that Angara now only has mild cough and was "doing OK" and will be tested again in the coming days.
Pimentel was also brought to a hospital last Tuesday night as he was not feeling well, according to a report of ABS-CBN, citing unnamed sources.
Pimentel declined to comment when sought to confirm or deny the report.
Ronwald Munsayac, Pimentel's political officer and national executive director of PDP-Laban, told reporters that the senator was "quickly on his way to recovery."
"I'm very optimistic that he'll beat the virus very soon. In fact, he's been in communication with a lot of people already," Munsayac said.
He added that Pimentel also requested that his privacy and his "right to get well" be respected.
Pimentel was publicly condemned after accompanying on March 24 his then pregnant wife Kathryna to the Makati Medical Center (MMC) while he was supposed to be under quarantine after being exposed to COVID-infected people.
Pimentel said he got a call from the Research Institute for Tropical Medicine the night he was with his wife at MMC, and immediately left the premises.
Kathryna was supposed to deliver their baby at MMC but the procedure was postponed until she was tested for COVID-19.
She gave birth to their daughter Maria Kathryn Helena last Sunday in another hospital.
The baby was reportedly found negative of the virus, although results of Kathryna's test, taken last Monday, have yet to be made public.
Virata was also reportedly recovering from the disease, according to a source, who is a close friend of the family.
The 89-year-old former government executive was confined at St. Luke's Medical Center-Global City in Taguig.
As of yesterday afternoon, he has been able to take a bath, the source said.
The Virata family has yet to make an official statement on his condition.
Cabinet members on self-quarantine
Some Cabinet members are now under self-quarantine after having close contact with Interior Secretary Eduardo Año, who has tested positive for COVID-19.
Inter-Agency Task Force for the Management of Emerging Infectious Diseases (IATF) spokesman and Cabinet Secretary Karlo Nograles said Año's contracting the disease proved that those working and leading from the front are most vulnerable to the disease.
"For several days, Sec. Año, together with myself and several other public officials, have chosen to go into self-quarantine and work from our homes as a precautionary measure due to our exposure to potential carriers of the virus," Nograles said in a statement.
"This is consistent with what we have stressed from day one: when in doubt, stay at home. This is exactly what Sec. Año did, and by exercising prudence and staying at home, he has spared many others from sharing his fate," he added. – With Louella Desiderio, Alexis Romero, Iris Gonzales, Jaime Laude, Emmanuel Tupas, Evelyn Macairan