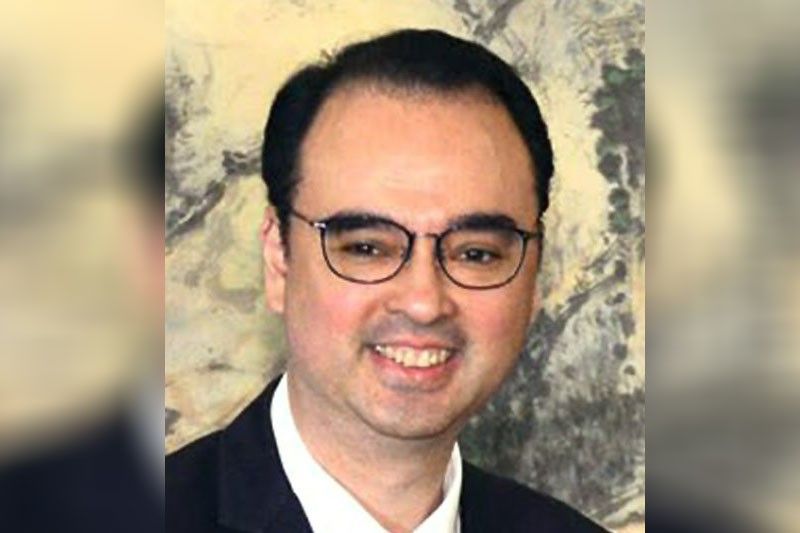 Cayetano: Revamp won't affect Velasco
MANILA, Philippines — Speaker Alan Peter Cayetano assured his presumptive successor Marinduque Rep. Lord Allan Velasco that he will not be affected by the minor revamp of committee chairs at the House of Representatives.
"Well, out of respect, because he is the presumptive Speaker (we will not remove him)," Cayetano told radio dzMM yesterday when he was asked if Velasco would be removed as chairman of the House committee on energy.
Cayetano had earlier accused the camp of Velasco of planning his ouster as Speaker.
"I really don't know about his chairmanship, and I don't want to meddle. I don't want to undermine him when he becomes Speaker, and I don't want him to get back at me," Cayetano said in Filipino.
Velasco refused to dignify the Speaker's accusations. His allies led by Oriental Mindoro Rep. Doy Leachon, who was removed as chairman of the House of Representatives Electoral Tribunal, had denied the ouster moves against Cayetano.
Velasco is supposed to take over as Speaker when Cayetano steps down in October as part of the term sharing agreement brokered by President Duterte.
Cayetano then recalled that Velasco kept on refusing the positions he offered to him after the term-sharing agreement was forged in mid-2019. He even wanted Velasco to sit as senior House deputy speaker to familiarize himself with the administrative aspect.
"He said the energy committee is important to him, and it came from him, so I thought that was what he wanted," he related, taking a swipe at Velasco again for his refusal to investigate the P100 billion in power debts.
After flexing his muscles, Cayetano promised that no realignments will be made at the House for as long as lawmakers will toe the line of his leadership and that of President Duterte's administration.
"I don't want to ask any more members of Congress to leave their post. I don't want to remove any more chairpersons, but that is with the agreement that they will be supportive of our legislative agenda," he told reporters at a press conference recently.
He attributed the removal of Davao City Rep. Isidro Ungab, whom he removed as chairman of the powerful House appropriations committee, to what he dubbed as "untenable working relationship."
"The reason for the removal of chairman Sid (Ungab) is very simple… He is a good man but the problem is that the working relationship is no longer productive," Cayetano explained.