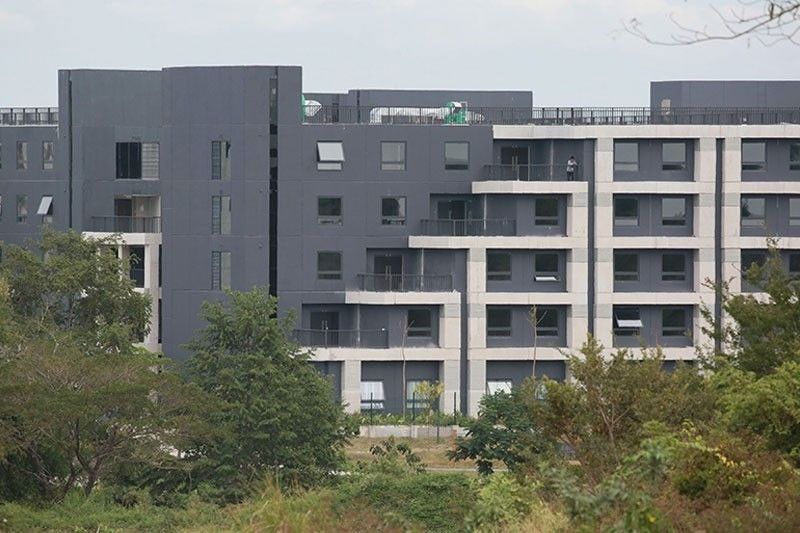 This brings to nine the total number of repatriates categorized as "persons under investigation" after manifesting symptoms.
Michael Varcas/File
4 more repatriates show COVID-19 signs
MANILA, Philippines — Four more repatriates from M/V Diamond Princess are now being investigated after they developed symptoms of the coronavirus disease 2019 (COVID-19) while in quarantine at the New Clark City in Capas, Tarlac, the Department of Health (DOH) said yesterday.
This brings to nine the total number of repatriates categorized as "persons under investigation (PUIs)" after manifesting symptoms.
According to DOH assistant secretary Ma. Rosario Vergeire, three of the repatriates complained of sore throat while the other had "non-productive" cough.
"They experienced signs and symptoms. The authorities there have decided to bring them to our referral facility so that they can be checked appropriately," she noted in an interview.
Vergeire added that the laboratory results of seven of the nine PUIs have come out and they were all negative for the virus.
The DOH is currently waiting for the Research Institute for Tropical Medicine (RITM) to come up with its findings on the three other repatriates.
Pandemic?
Amid reports that the outbreaks of COVID-19 across the globe are developing into a pandemic, DOH Secretary Francisco Duque III said this scenario is still "far off."
"Remember that the countries that have been affected by the COVID is numbering about 37 and how many countries are there in the world? We have 195 countries. I don't think the threshold has been reached to say that a pandemic is nearly happening," he explained.
Duque maintained that a pandemic situation should not even be "entertained at this point." However, he assured the public that even before the World Health Organization (WHO) anticipated a pandemic, the DOH has already been preparing at "different levels."
"We are doing this at different levels. At the level of incident planning and management in case there will be local transmission, we know what to do just like what happened in SARS-CoV," he said, referring to the Severe Acute Respiratory Syndrome-Coronavirus which emerged in the world in 2002.
He added that the DOH is also prepared at level of surveillance and risk assessment. "Number three would be laboratory capacity building and this is the reason why we've been increasing the number of our capability for surge capacity so in case there are more cases of COVID-19, RITM is prepared to test them."
The health chief said they have also been leveling up the capacities of Levels 2 and 3 hospitals in partnership with the local government units. Guidelines on infection control and prevention have also been issued.
WHO records showed 83,652 confirmed cases of COVID-19 around the world, including the 78,961 cases in China, as of Feb. 28.