China sees nothing wrong with Philippine's VFA termination
February 20, 2020 | 12:00am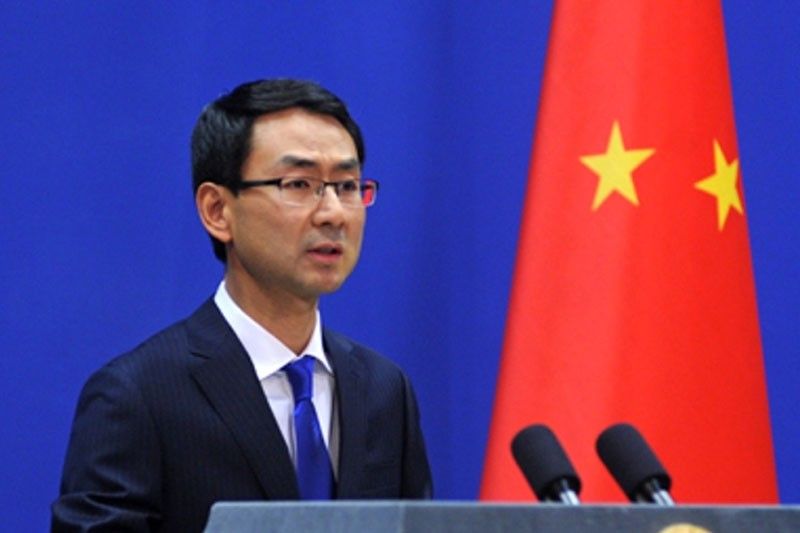 MANILA, Philippines — China said the Philippines has the right to develop relations with other countries and advance its interests, downplaying concerns that Manila's decision to terminate the Visiting Forces Agreement (VFA) with the United States left it vulnerable to Chinese aggression in the South China Sea.
Chinese Foreign Ministry spokesperson Geng Shuang said at a press briefing on Tuesday the Philippines has the "right to uphold an independent foreign policy."
As to criticism that the Philippines' abrogation of the VFA was a move in the wrong direction in view of security issues and tension over territorial disputes with China over the South China Sea, Geng said room for regional cooperation should not be overlooked.
"It is also China's belief that exchange and cooperation between countries should not only benefit those involved, but also advance regional and global peace and stability," said Geng.
Beijing contradicted US Defense Secretary Mark Esper's response that the scrapping of the two-decade old military agreement is wrong and ill-timed as Manila and Washington and their allies are trying to make China obey the international rules of order and abide by international norms.
"As to how the decision will affect the situation in the South China Sea, I want to point out that currently, with the concerted efforts of China and ASEAN countries, the situation in the South China Sea has been basically stable," Geng said.
"China and ASEAN countries are committed to full and effective implementation of the Declaration on the Conduct of Parties in the South China Sea (DOC). In the meantime, we have been advancing consultations on a code of conduct (COC)," he added.
Former foreign affairs secretary Albert del Rosario warned that the termination of the VFA casts aside the US, a long time reliable ally, in favor of China, an aggressive neighbor.
The Philippines sent on Feb. 11 the notice of termination of the VFA to the US government. The VFA is an essential agreement to both countries in effectively implementing the Mutual Defense Treaty (MDT).
Foreign Affairs Secretary Teodoro Locsin Jr. signed the notice of termination and announced on Twitter that it was received the same day by Deputy Chief of Mission John Law at the US embassy in Manila.
The notice to terminate the VFA marked the start of the 180-day period to scrap the military agreement that came into force on May 27, 1999, upon ratification by the Philippine Senate.