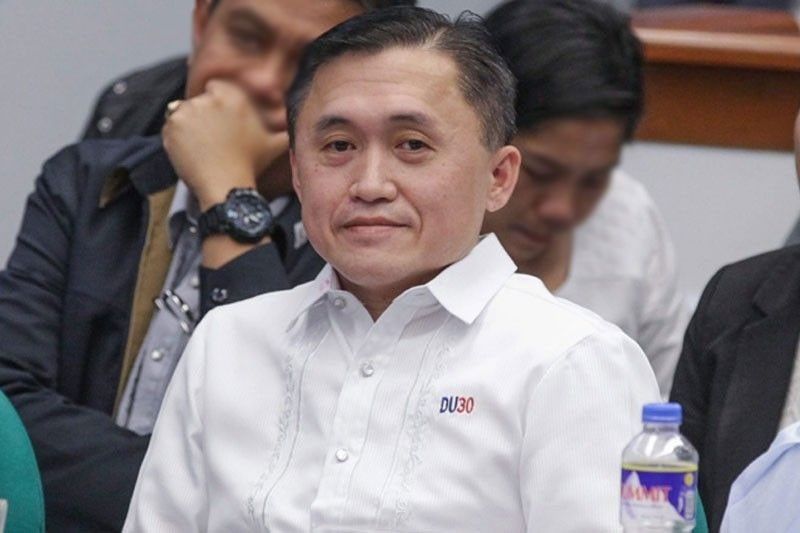 Go urged the public to remain calm and reflect on what they can do to help fellow Filipinos. "Together as one nation, let us pray for our country and do what we can to help our fellow Filipinos."
The STAR/Geremy Pintolo, File
Cooperation key in dealing with calamity — Go
Paolo Romero
(The Philippine Star) - January 15, 2020 - 12:00am
MANILA, Philippines — The public must cooperate with authorities in dealing with the effects of the Taal Volcano eruption even as the government has started to mobilize to help those affected by the calamity, Sen. Christopher "Bong" Go said yesterday.
Coming from Davao City and before landing at the Ninoy Aquino International Airport, Go and President Duterte on Monday conducted aerial inspection over Cavite to assess the scale of the eruption and damage caused by Taal Volcano.
He urged the public to be informed and follow the advisories of concerned agencies, especially from the Department of Health, "and be one with our people as we go through this situation as one nation."
"Let's go on 'bayanihan'; let's make sure our families are safe and prepare for contingencies and be ready to help others most in need," the senator said.
"Read and listen to advisories from authorities and experts. The best way to help is to make sure that we are informed on what to do to protect ourselves and help those in need. Please also refrain from spreading unverified information, these do not help," he said.
Go urged the public to remain calm and reflect on what they can do to help fellow Filipinos. "Together as one nation, let us pray for our country and do what we can to help our fellow Filipinos."
Meanwhile, the Philippine Red Cross (PRC) has begun distributing N95 masks amid a shortage of the respiratory aid.
Sen. Richard Gordon, PRC president, said the organization has distributed 1,800 N95 face masks and has ordered another 20,000 from suppliers.
"Hopefully, it (Taal Volcano) will not undergo a series of eruptions. But obviously, it's not only just Batangas, if this happens some more, Cavite, Tagaytay, Manila… will be affected and people should help themselves acquire masks. If you don't have an N95 mask, you can put a damp diaper on your face, it is the most primitive. In the meantime, I hope people won't rely on others for masks. They should also learn (to improvise)," he said.
Gordon said based on his experience when Mount Pinatubo erupted in 1991, the government should prepare for respiratory and other kinds of diseases caused by the particles coming out of the volcano.
He said though there is still no need for one at the moment, the PRC is already preparing to put up a big hospital with additional beds in Batangas to accommodate the sick.
He also advised people staying in their houses to arm themselves with brooms and check their roofs after an ashfall because its weight could cause their roofs to collapse or cave in.