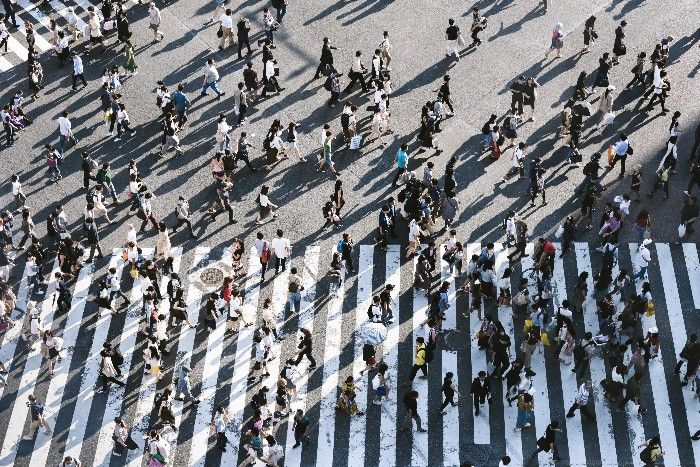 It is "used to refer to a single person whose gender is intentionally not revealed," read one of the word's definition in Merriam-Webster.
Ryoji Iwata via Unsplash/CC0
'They' is Word of the Year
Janvic Mateo
(The Philippine Star) - December 13, 2019 - 12:00am
MANILA, Philippines — "They" – a rather basic and unassuming term that has been used for centuries – has been named as the 2019 Word of the Year by English dictionary Merriam-Webster.
The dictionary noted an increase in the number of people looking for the word's definition, noting the changes on how it is being used by English speakers.
"Although our lookups are often driven by events in the news, the dictionary is also a primary resource for information about language itself, and the shifting use of 'they' has been the subject of increasing study and commentary in recent years," Merriam-Webster said.
"English famously lacks a gender-neutral singular pronoun to correspond neatly with singular pronouns like everyone or someone, and as a consequence 'they' has been used for this purpose for over 600 years," it added.
While generally used as a plural pronoun, dictionaries recognize the use of the word "they" as a singular pronoun.
It is "used to refer to a single person whose gender is intentionally not revealed," read one of the word's definition in Merriam-Webster.
"The use of they, their, them and themselves as pronouns of indefinite gender and indefinite number is well established in speech and writing, even in literary and formal contexts," it added, noting that writers such as Jane Austen and William Shakespeare have used the word as a common-gender third person singular pronoun.
In recent years, "they" has also been used to refer to one person whose gender identity is nonbinary, or those that is neither exclusively masculine nor feminine.
Merriam-Webster said that nonbinary "they" was prominent in the news this year, citing the revelation of a United States congresswoman that her child is gender-nonconforming and uses "they."
Singer Sam Smith also announced preference for the use of "they" as third person personal pronoun.
"And the American Psychological Association's blog officially recommended that singular they be preferred in professional writing over 'he or she' when the reference is to a person whose gender is unknown or to a person who prefers they," it added.
In 2017, the Associated Press updated its Stylebook to allow the use of singular "they" in limited instances.
"In most cases, a plural pronoun should agree in number with the antecedent: The children love the books their uncle gave them. They/them/their is acceptable in limited cases as a singular and-or gender-neutral pronoun, when alternative wording is overly awkward or clumsy," read AP's updated entry on "they."
"However, rewording usually is possible and always is preferable. Clarity is a top priority; gender-neutral use of a singular they is unfamiliar to many readers," it added.
In cases when the person identifies as neither male or female, or asked to be referred to using gender-specific pronounce, the Stylebook recommended the use of the person's name or rewording the sentence.
"If they/them/their use is essential, explain in the text that the person prefers a gender-neutral pronoun. Be sure that the phrasing does not imply more than one person," it added.
Top contenders
Merriam-Webster has also released the top 10 contenders for the Word of the Year.
These include "quid pro quo" and "impeach," which have gained popularity due to the ongoing impeachment proceedings against US President Donald Trump.
It also included crawdad, which refers to the aquatic animal that looks like a small lobster and lives in rivers and streams; egregious, which means "conspicuously bad" and clemency, which means both "willingness or ability to moderate the severity of a punishment" and "an act or instance of mercy, compassion or forgiveness."
Other contenders for the Word of the Year are the terms the, snitty, tergiversation, camp and exculpate.