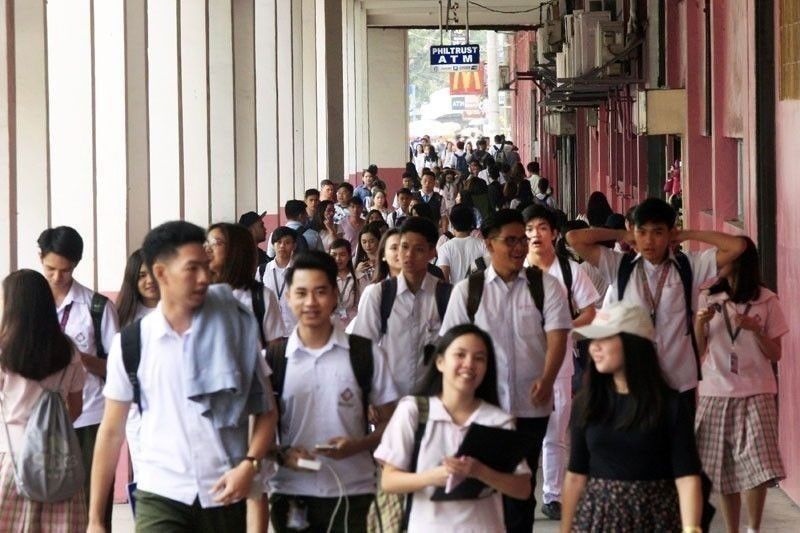 Palace supports effort to improve education
Janvic Mateo
(The Philippine Star) - December 8, 2019 - 12:00am
MANILA, Philippines — President Duterte is committed to improve the quality of education in the country, according to an official of the Department of Education (DepEd).
Education Undersecretary Nepomuceno Malaluan yesterday said the President and the entire Cabinet's affirmation and support of the DepEd direction in the education sector has been unequivocal from the beginning.
"Addressing the remaining gaps in access and launching a national effort to address quality as the biggest challenge of basic education today is supported by the Palace not just at the level of policy direction, but at the level of concrete actions," Malaluan said.
He said the Cabinet approved various proposals to improve the quality of education, including adding new plantilla items to the National Educators Academy of the Philippines and the expansion of levels for public school teachers.
Education Secretary Leonor Briones earlier said the Cabinet approved their request to create new teacher ranks to enable educators to move to higher positions and receive higher salaries.
She said this would contribute to the improvement of the quality of education as it would benefit teachers, who are directly involved in the learning process.
Under the existing system, public school teachers have three ranks: Teacher I with Salary Grade 10 or P19,233 per month; Teacher II with Salary Grade II or P20,754 per month and Teacher III with Salary Grade 12 or P22,938.
The issue of quality of education in the country was put in the spotlight following the release of the results of the 2018 Program for International Student Assessment (PISA), which showed Filipino students aged 15 years lagging behind their counterparts in reading comprehension, science and mathematics.
The Philippines ranked lowest in reading comprehension and second lowest in science and mathematics out of the 79 countries that participated in the international assessment.
To address this, the DepEd said it will lead a national effort for quality basic education through its newly launched initiative Sulong EduKalidad.
, which focuses on curriculum review, improvement of learning facilities, upskilling of teachers and school heads and engagement of different sectors.
"We are encouraged by the full support of key stakeholders – legislators and education reform institutions, organizations and individuals – to Sulong EduKalidad," said Malaluan. "It will take a whole nation to address quality and we are ready for the challenge and hard work ahead."