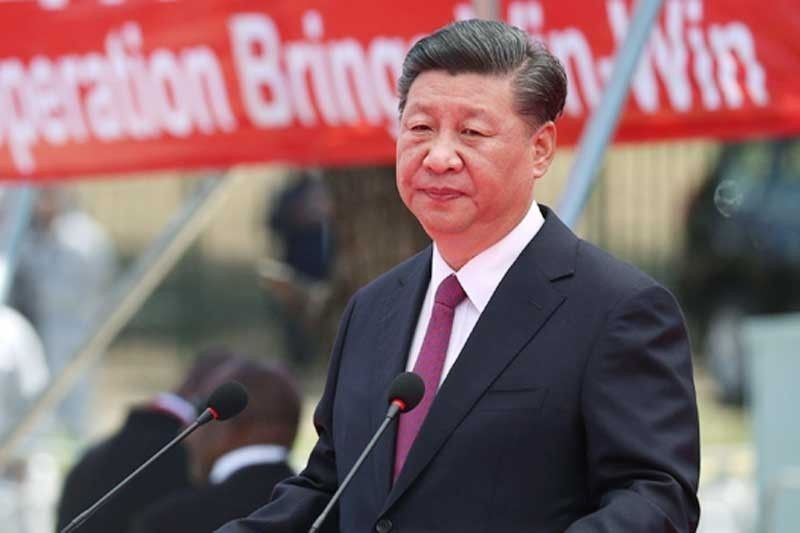 Chinese President Xi Jinping
Photo by Mark Schiefelbein/POOL/AFP
ICC junks ex-Philippines execs' complaint vs China's Xi
MANILA, Philippines — Citing lack of jurisdiction, the International Criminal Court (ICC) has junked the case filed by two former Philippine government officials against China's leader.In March, former foreign affairs secretary Albert del Rosario and former ombudsman Conchita Carpio Morales filed a complaint against Chinese President Xi Jinping over China's environmentally destructive activities in the West Philippine Sea (South China Sea), particularly its building of artificial islands.
Del Rosario and Morales filed the communication before the ICC for "atrocious" actions in the South China Sea and in Philippine waters, saying China's actions constitute a crime against humanity.
"The Office concluded that the crimes allegedly committed do not fall within the territorial or otherwise personal jurisdiction of the Court," ICC prosecutor Fatou Bensouda said in a report released last night.
The communication alleged that "China has intentionally and forcibly excluded Philippine nationals from making use of the resources in certain relevant areas of the sea (such as blocking Filipino
fishermen's access to traditional fishing grounds at Scarborough Shoal); engaged in massive illegal reclamation and artificial island-building in the Spratly Islands, causing significant damage to the marine life in the area; and tolerated and actively supported illegal and harmful fishing practices by Chinese Chinese nationals, which has caused serious environmental damage."
It added that such conduct not only violates the law of sea but gives rise to crimes against humanity, namely other inhumane acts and persecution.