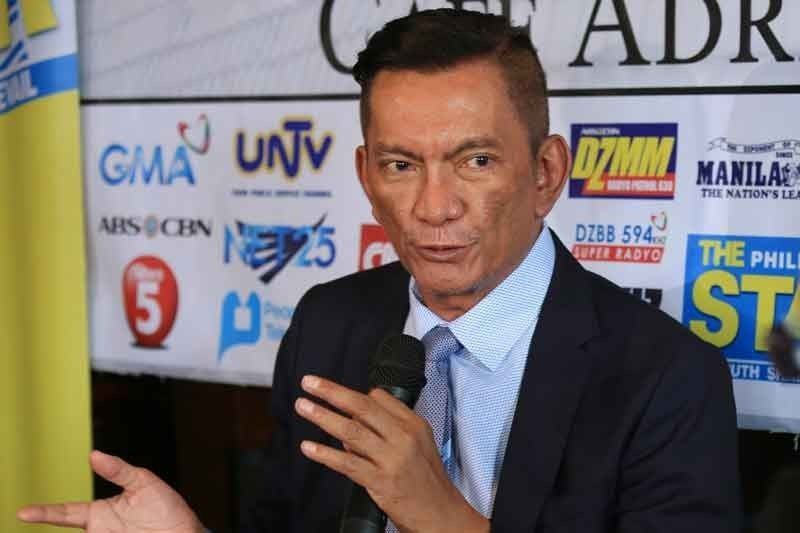 Panel chair and Albay Rep. Joey Salceda said this yesterday as he disclosed the alleged scheme by big companies that he branded as "corporate corruption."
The STAR/File
House to probe 100 multinational firms for 'technical smuggling'
Edu Punay
(The Philippine Star) - December 6, 2019 - 12:00am
MANILA, Philippines — The House ways and means committee will look into the alleged technical smuggling by over 100 multinational companies on their imports passing through the Bureau of Customs (BOC).
Panel chair and Albay Rep. Joey Salceda said this yesterday as he disclosed the alleged scheme by big companies that he branded as "corporate corruption."
Salceda revealed that firms accredited by the BOC for its Super Green Lane (SGL) have not been undergoing documentary and x-ray inspection for each shipment.
"All the 16,000 accredited firms do not undergo inspection under Super Green Lane and it turns out that they are doing technical smuggling. They do not pay the BOC properly, so I recommended to the BOC to review the guidelines for SGL," he told reporters yesterday.
"These companies are blatantly cheating the government. We will dig deeper into this," Salceda said.
The lawmaker said their panel would specifically study if these multinational companies violated Foreign Corrupt Business Practices Act of both the US and the EU.
"Payment does not excuse these big and multinational companies (from our legal actions). We are definitely studying legal action to ensure other importers are not into it," he said.
However, he did not identify the over 100 companies in the list submitted to the panel so as not to preempt the probe.
Salceda bared the plan after the BOC reportedly collected a total of P2.4 billion after an audit of big corporations and multinational companies from 2017 to 2019.
Earlier, he expressed dismay over the BOC's collection shortfall after it posted a revenue collection of P35.7 billion, which is below target for the first 10 months.
Salceda had asked BOC to exercise greater surveillance at the Port of Manila, which had the biggest deficit at P21 billion or 25 percent below target of P85.3 billion, and the Manila International Container Port at P20 billion or 13.1 percent below target of P158.6 billion.
Based on the report of the BOC, the Port of Batangas' collection is 7.1 percent lower than the P136.7-billion target, Port of Cebu's collections is 6.6 percent below the target of P28.3 billion and Port of Davao is 9.8 percent below the P25.9-billion target.
Due to this, Salceda said the committee will also investigate BOC's collection deficit and will require district collectors of the major ports – Davao, Manila, Manila International Container Port or MICP, Batangas, and Cebu – to explain their respective collections before the panel.