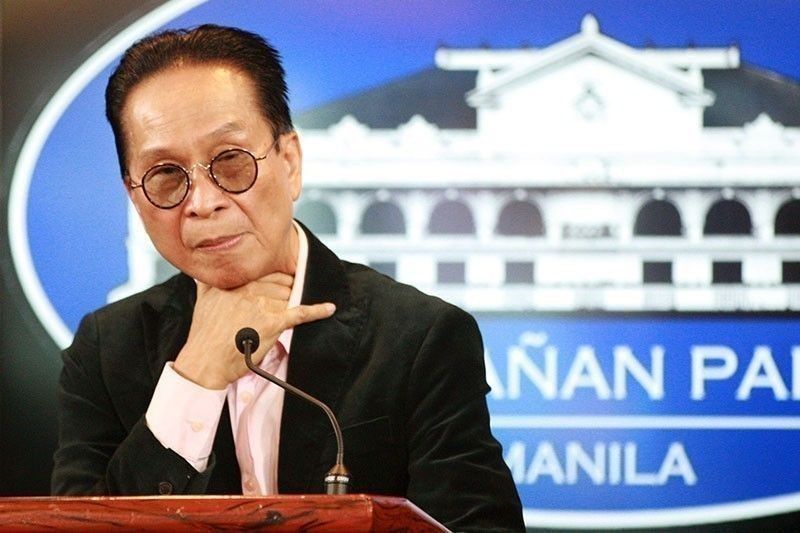 Panelo said Robredo's action was "unethical" and "a display of disrespect."
The STAR/ File
Palace to Leni: If you can't stand the heat…
(The Philippine Star) - November 23, 2019 - 12:00am
MANILA, Philippines — If you can't stand the heat, get out of the kitchen.This was the advice of presidential spokesman Salvador Panelo to Vice President Leni Robredo after she said that if President Duterte could not trust her, he could tell her directly if he does not want her to remain as co-chair of the Inter-Agency Committee on Anti-illegal Drugs (ICAD).
Panelo said Robredo's action was "unethical" and "a display of disrespect."
"Just like accepting a position, resigning from it solely depends upon the person, and not with the
appointing power. If one is not comfortable with it, or cannot stand the heat in the kitchen, the honorable thing to do is to leave the post quietly," Panelo said.
"It may not be civil nor ethical for Vice President Leni to taunt or dare the President in demanding the latter to tell her that he does not want her for the job she was appointed to or that he wants her to resign from her current post," he added.
At a press briefing, Panelo clarified that he was not demanding Robredo's resignation but was only speaking "in general terms."
"I'm not referring (to her) there... You know why, because as the President said, I will only fire you if you do that... In other words, there is no question that she won't be fired. But if you say, 'If you do not want me, tell me,' that's too much," the Palace spokesman said.
"This is the Office of the President. The President appointed you. Let's give him some respect," he added.
Robredo's message to Duterte came after the latter backtracked on his promise to give her a Cabinet rank as ICAD co-chair.
Duterte said he would no longer appoint Robredo to the Cabinet because he could not trust her with confidential information. He voiced resentment at Robredo's meeting with representatives of foreign institutions he considered critical of his war on illegal drugs.
Allies of Robredo, including former president Benigno Aquino III, have questioned Duterte's decision to appoint her as anti-illegal drugs czar, saying a chief executive usually appoints people he trusts.
Some members of the opposition believe the appointment was a trap intended to embarrass Robredo, but this was denied by Malacañang.
Panelo said Robredo may be displaying her "lack of care" about the work assigned to her.
"If she is smarting from the remarks of PRRD of not trusting her to have access to classified information, she has only herself to blame," the Palace spokesman said, referring to Duterte by his presidential initials.
"Without first inquiring as to the scope of her authority, which she could have easily done by requesting an audience with the President, she instead went full steam in consulting or inviting foreign institutions and personalities, some of whom have already prejudged the war on drugs as a violation of human rights and crime against humanity," he added.
When informed that Robredo had written to Duterte to seek clarification on the scope of her authority, Panelo replied: "She only wrote the letter after the President has spoken. That was Tuesday. The President has spoken. It has been two weeks since (the President appointed her)."
Panelo, however, could not say when Duterte would respond to Robredo's letter.
He said Robredo has also demanded full access to confidential matters that involve state security.
"Those red flags did not inspire confidence on her person, which the Chief Executive could not just brush off," Panelo said.
"Worse, she has been listening to the advice on how to run her new post by some of her colleagues in the opposition who are eyeing the presidency in 2022 and who obviously want her to fail in her new job this early, to eliminate her from the race," he added.
Panelo said Robredo would be better off if she "chooses to be her own person" instead of listening to the advice of some members of the opposition.
"This time, however, she opted to heed the advice of those presently surrounding her whose political motivations are glaring, to which Vice President Leni seems to be oblivious of. Now the question haunting her is: will she or will she not? Quo vadis VP Leni?" he said.