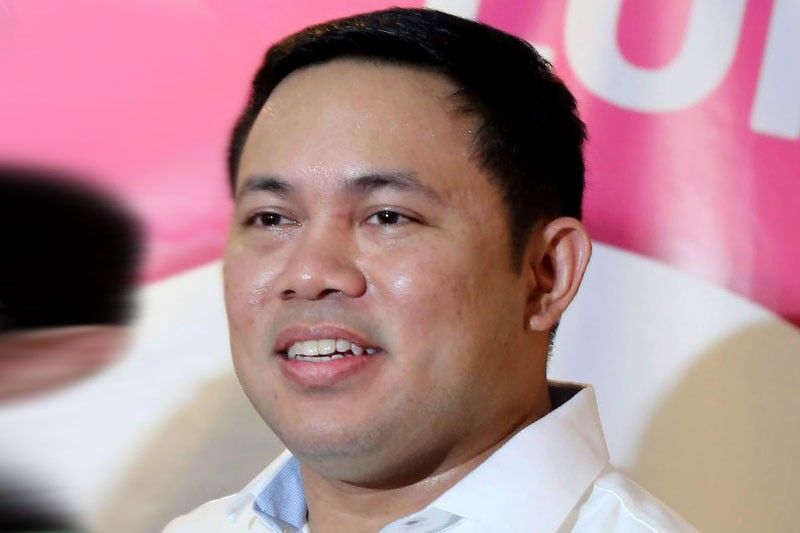 He said 2020 and 2021 would be "banner years" for infrastructure.
Thae STAR/File
Expect big things in infra, says DPWH chief
MANILA, Philippines — The public should expect "big things" involving government infrastructure projects in the next two years, Public Works and Highways Secretary Mark Villar declared.
He said 2020 and 2021 would be "banner years" for infrastructure.
"We have so many projects that will be coming on in the next two years," Villar told "The Chiefs" on Cignal TV's One News channel late Thursday.
"You can expect big things. What we feel now is just the initial — it is just a taste of the project," Villar said.
He said he would be busy attending inaugurations of the department's completed infrastructure projects all over Metro Manila and the country.
The scale, Villar said, has never been surpassed by any of the previous administrations.
Villar said the people should understand that construction of flagship projects takes two to three years.
"These are no longer ground-breakings. It is not just being seen. We have many projects that are up for completion. Definitely, in the next year, we have a good lineup of infrastructure projects for inauguration. So by 2020, 2021, there will be inaugurations almost every month," Villar said.
Villar took exception to criticisms made by Sen. Franklin Drilon in describing the Duterte administration's "Build, Build, Build" infrastructure program as a dismal failure.
Drilon said only nine out of 75 flagship projects proposed at the start of the administration have started construction. Drilon has also predicted that there would be no substantial progress in the program in the next two and a half years.?"Definitely, it's not a dismal failure and you know, the figures would bear me out… Let's talk about the most basic figure which I think everyone can agree on. It's the most important figure, this disbursement. More or less, your physical achievement is connected with the disbursement of the agency," Villar said.
Rody wants 'build-use'
Duterte, in a speech last night, called Build, Build, Build "s***" and said he wanted "build-use."
"Sabi ko sa kanila, hindi ko kailangan 'yang (I told them I don't need) 'Build, Build, Build'. Do not give me that kind of s***. I want 'Build-Use, Build-Use, Build-Use.' Eh, kung 'Build, Build, Build' lang 'yan, parang bibili na naka... Bilbil, eh. Malaki ang puson (if it's just 'Build, Build, Build, it's like excess fat of someone with a big belly)," the President said.
Villar added the figures of the government's achievements on its infrastructure projects are way above the records of all previous administrations.
He said that in infrastructure projects, disbursement of funds is the measuring stick for achievements.
"In fact even everyone would acknowledge when we are judged on the metrics how much you would accomplish. It's always the measuring stick," he said.
Villar said that in 2018 alone, the government had P590 billion in disbursements for infrastructure projects.
"That is by far the largest disbursement for any single year. Since we've – from 2017, 2018 and to date – disbursed P1.5 trillion. That's P1.5 trillion worth of physical accomplishment, because you can only pay when there is physical accomplishment," Villar said.
Villar said the P1.5-trillion disbursement made by the government for infrastructure was made even if projects are just halfway through.
"So, if you want to track it, you really look at the disbursement. So there has not, it's not even close. This is the most disbursement any administration has ever made and we're only halfway through," Villar said.
He said the figures cited by government critics that only nine out of 75 infrastructure projects have been started are from an old list and not an updated version.
"To begin with, the 75 projects, the list I think that they are talking about… is not a refreshed list. That is not an updated list. In fact, the list was something that we submit (with) a lot of projects for vetting. That's a normal process. We have so many projects that we have to vet, that we have to see what is the rate of return, if feasible," Villar said.
Villar said there is a list of many projects for conceptualization and possible implementation.
"After we have this list, we start better with due diligence. Meaning, we are conducting pre-feasibility studies. We will study the cost of the project. And then based on that, that's when we decide which project we are implementing," Villar said.
Villar said the list of 75 government projects cited by critics is one drawn at the planning stage.
"We have new projects after the studies. We have different priorities. We found projects that have high rate of return. You know, we can't just stick to a list of 75. Yearly, we implement 20,000 projects. To date, we have implemented 80,000 projects," Villar said.
"Let's not obsess over a list made a long time ago. That doesn't reflect the Build, Build, Build (which) encompasses tens of thousands of projects, Villar said.
"By far, this is the largest. If you look at the GDP, we would never surpassed three percent in terms of spending GDP. Now, it's five percent. We are targeting seven percent. There is no metric that can give us the conclusion that it's a failure," he said.
Setting aside figures, Villar said the people could see the high performance of the Duterte administration in terms of its infrastructure programs in the ongoing construction in Metro Manila.
"Let's move away from the numbers. Let's make a round of Metro Manila. Let's make a round in cities. You will see that the government has many projects. Can you travel without seeing projects? Here in Metro Manila alone, everywhere you go, the skyway is ongoing. We finished the Harbor Link. We finished the Laguna Lake Highway... a few weeks ago, those going to Batangas, they use the first phase of Calaex. That's 10 kilometers. The Harbor Link extension is almost done," Villar said.
The bridges across the Pasig River – Sta. Monica-Lawton,Estrella-Pantaleon – are halfway finished, he said.
"Everywhere you go, you will see construction ongoing. I have inauguration almost weekly," Villar said.