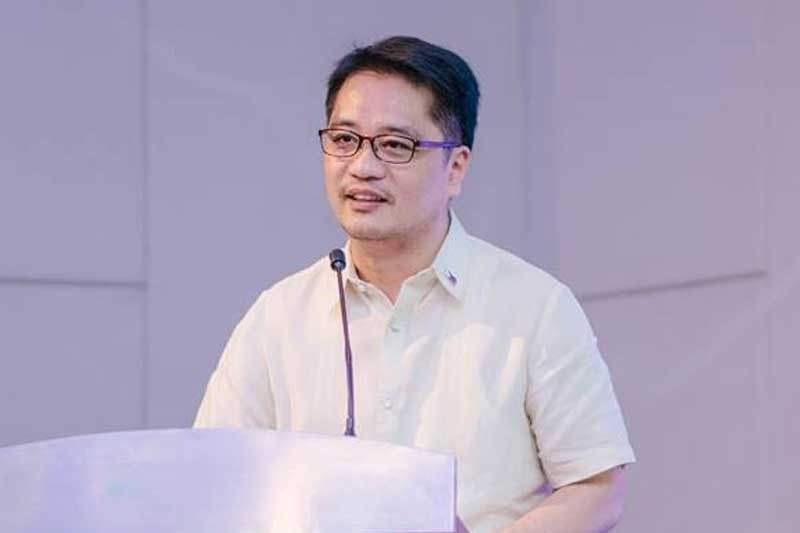 In an interview, DOH spokesman Eric Domingo said e-cigarettes have "never been approved as smoking cessation aid" and should not be resorted to by anyone wishing to find alternatives to traditional cigarettes.
DOH Facebook Pho
DOH reminds smokers of alternate ways to quit
MANILA, Philippines — Amid fresh reports of health risks from vaping, the Department of Health (DOH) has reminded smokers wishing to quit to shun electronic cigarettes and vapes as alternatives to their unhealthy habit.
In an interview, DOH spokesman Eric Domingo said e-cigarettes have "never been approved as smoking cessation aid" and should not be resorted to by anyone wishing to find alternatives to traditional cigarettes.
"I don't think there is a country that approved vapes as a smoking cessation tool. There is no convincing evidence that you can use them to stop smoking," he pointed out.
Domingo maintained that if a person really wants to stop smoking, he or she can visit the smoking cessation centers of the DOH in its hospitals or call the agency's Quit Lines so they can consult with trained personnel.
"Others are using, for instance, the nicotine gum or nicotine patch wherein you will not inhale any harmful chemicals into your lungs," he added.
Last week, the DOH documented the country's first case of Electronic Cigarette or Vaping-Associated Lung Injury (EVALI).
The victim was a 16-year-old girl from the Visayas who began using electronic cigarettes containing flavored e-liquid daily last March or for three to four months and combining them with traditional cigarettes.
Domingo also scoffed at claims by some groups that the Philippines was taking the wrong direction in banning e-cigarettes.
He said there is "simply ... no convincing evidence yet that can clearly prove that such products can make one stop smoking."
He stressed there is increasing evidence regarding the harmful effects of e-cigarettes on a person's health.
Meanwhile, lawmakers said they would push for measures that would regulate the use and sale of e-cigarettes and vapes, as the government sudden crackdown on vaping caught the public by surprise.
Sens. Pia Cayetano, Sherwin Gatchalian and Christopher Go in separate statements expressed intention to file bills to regulate vapes in the country to minimize their impact on health.
Cayetano, who chairs the ways and means committee, said she is open to amendments to the Sin Tax Bill, which includes provisions to tax vapes. It is now under deliberation in plenary.
"Whether it's a total ban or a regulation I have to be ready. Because this taxation measure has to be of a more or less permanent nature," she said.
Disappointment
Cayetano said the President's order to ban vapes could be a result of his "disappointment and exasperation" with the industry's moves to evade any form of regulation by the government.
The DOH earlier issued Administrative Order (AO) 2019-0007, which would have facilitated the registration and the mechanics for regulating e-cigarette products. But members of the industry questioned the order in court, which led to the issuance of a temporary restraining order (TRO) on the AO.
"In fairness, there were some industry players who said they are happy to be regulated. Meanwhile, others went ahead and filed cases to prevent DOH and FDA (Food and Drug Administration) from regulating them. Now, we have products that are clearly harmful to the public, and they are unregulated," Cayetano said.
"So when the President said 'ban these products,' it's because of the annoying reality that these people don't want to be regulated, and there are courts that actually felt that the business interests of these vaping companies are more important than the welfare and health of the Filipinos," she added.
Cayetano said it is the inherent power of the executive branch to take immediate action if public health is at risk.
Gatchalian said he is already preparing a bill "to regulate the packaging, advertisement, sale and distribution of e-cigarettes in the country, including Juul (a cartridge-based e-cigarette)."
He said the first reported EVALI case in the Philippines should be more than enough reason to be concerned with the welfare of many Filipinos.
Citing data from Euromonitor, he said that as of 2018, the smoking population of e-cigarettes and heated tobacco products in the Philippines grew to 226,700.
The same data showed that the Philippines ranked third among Association of Southeast Asian Nation (ASEAN) members with the biggest number of smokers.
Full support
In coming up with the legislative measure, the Speaker said the Lower House will support the policy of President Duterte to ban the use of vapes in public places.
"Anything that's a danger to health, the government should step in. What happened was, from the time tobacco companies marketed vapes as healthier or less damaging, there have been studies saying otherwise. While we wait for the science on that, why take the risk? We don't want people to get sick," he argued.