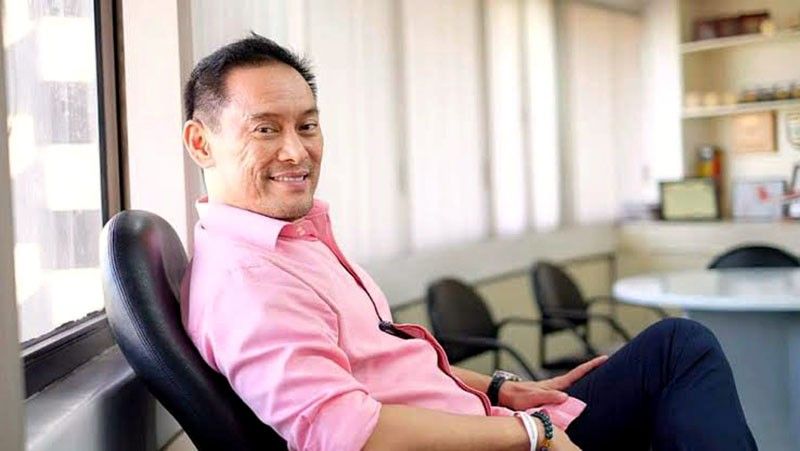 Businessmen, politicians and public servants who had been able to work with Tan remember his kind-heartedness and competence.
Maverick business leader, sportsman Lucio Tan Jr., 53
Iris Gonzales
(The Philippine Star) - November 12, 2019 - 12:00am
MANILA, Phillipines — He was known as the son and namesake of the taipan, but Lucio "Bong" Tan Jr. was very much his own man a maverick tycoon and sportsman with a down-to-earth demeanor, even as he dutifully helped his father run a sprawling multibillion-dollar empire.
Bong Tan passed away at the Cardinal Santos Memorial Hospital in San Juan yesterday morning, the Tan family announced in a statement. He was 53.
"His untimely passing leaves a big void in our hearts and our group's management team which would be very hard to fill. Bong was a son, husband, father, friend and, most importantly, our elder brother whom we all relied on for advice, counsel and leadership. He is survived by his wife Julie and sons Hun hun (Lucio Tan III) and Kyle Tan. Our sincerest thanks to all who offered prayers and shared words of comfort during this hour of grief," read the Tan family statement issued by daughter Vivienne, Bong's sister, and sent by Philippine Airlines spokesperson Ma. Cielo Villaluna.
Tan was rushed to Cardinal Santos hospital midday Saturday after collapsing while playing in a recreational basketball game between Exile and Philippine Airlines at the Gatorade Hoops Center in Mandaluyong City.
PAL was ahead 35 to 28 with 2:56 left in the second quarter when the game was halted as Tan was seen leaving the game and walking toward the bench, where he collapsed.
A medical bulletin that circulated yesterday cited brain herniation as the cause of death. His demise raises questions on his father's succession story as the younger Tan significantly played key roles in his father's business empire.
Just last month, he was appointed president of PAL Holdings Inc., the holding company of his father's flag carrier Philippine Airlines Inc.
He was also director and president of Tanduay Distillers Inc. and Eton Properties Philippines Inc. and director and vice president of Fortune Tobacco Corp.
With him at the helm of Tanduay, it became the world's number one rum, beating Puerto Rican brand Bacardi for two years now.
At the time of his death, he was also a director in several Tan-owned companies. These include AlliedBankers Insurance Corp., Philippine Airlines Inc., Philippine National Bank (PNB), MacroAsia Corp., Victorias Milling Co. Inc., PMFTC Inc., Lucky Travel Corp., Air Philippines Corp., Absolut Distillers Inc., Asia Brewery Inc., Foremost Farms Inc., Himmel Industries Inc., Progressive Farms Inc. and The Charter House Inc.
Tan graduated from the University of California, Davis in 1991 with a Bachelor of Science degree in Civil Engineering and has a Master's Degree in Business Administration from the Kellogg School of Management Northwestern University.
In high school, he went to St. Jude Catholic School in Manila. He also studied in Singapore and Beijing.
In a statement yesterday, St. Jude said it mourns the passing of Tan, who was an alumnus of the school, Batch 1983.
Tan was a known basketball enthusiast, player and patron. At the time of his death, he was a coach of the University of the East collegiate basketball team, the UE Red Warriors.
Employees and his colleagues at the Lucio Tan Group of Companies remember him as very down to earth, a team player, funny guy and brilliant strategist.
"He was a man of ideas, had a kind heart particularly for the staff and had a zeal for life especially in sports," said Amando Tetangco Jr., a director at PAL.
Tan was a red wine connoisseur, a watch aficionado and a competitive swimmer.
Businessmen, politicians and public servants who had been able to work with Tan remember his kind-heartedness and competence.
Malacañang yesterday also mourned the death of Tan, describing him as a "humble person" and a "competent corporate man."?"The Office of the President expresses its deep condolences and heartfelt sympathies to the Tan family, especially to Mr. Lucio Tan, his wife and his children, on the untimely demise of Mr. Bong Tan at the age of 53," presidential spokesman Salvador Panelo said in a statement. ?"Given his social stature, he never threw his weight around and was always ready to lend his hand to anyone who approached him for assistance. He was a good friend, a kind-hearted brother to his siblings, a loving and dutiful son to his parents and an efficient and competent corporate man," he added. ?Panelo said Tan was a humble person who had "a ready smile to whomsoever he met in social events and official functions." ?"As family, friends and colleagues pay tribute to the life of Mr. Bong Tan, we fervently ask the Almighty to grant him eternal repose and pray that perpetual light shine upon him as he rests in happiness and peace," the presidential spokesman said.
Tycoon Manuel V. Pangilinan, who has been working with Tan on several possible projects, said it was a big sadness to hear the news of his passing.
"He has been friendly to the group and genuinely a sincere person. In many ways we cannot afford to lose a businessman like him. He had a bright future ahead of him," Pangilinan said.
Anabel Clemena, Tan's executive assistant, said he was "the brother that I had. He is super good-hearted. He talks to ordinary people. He goes to Baclaran Church weekly and has helped a lot of people, including beggars. He plays with ordinary people, from all walks of life."
"I join the chorus of grieving voices lamenting the untimely death of Bong Tan, a friend and colleague in the Philippine sporting scene, more specifically in the exciting world of basketball, which he treasured in probably the same degree as his multiple business interests. He will be missed," said Angelito Alvarez, former executive at PAL.
"He was a man with a big heart, he would always look after the welfare and concerns of the people around him. He is down to earth and a true genuine person," Art Chuaunsu, vice president of PNB, said in a statement.
Former PAL president Jaime Bautista said he was immensely saddened and shocked at Tan's passing.
"I am fortunate that I had the chance to work with him on various projects, traveled with him to many cities in the Philippines and abroad, played golf in different countries and celebrated many occasions together. I will miss the friendship and the happy memories with Bong," he said. – With Alexis Romero