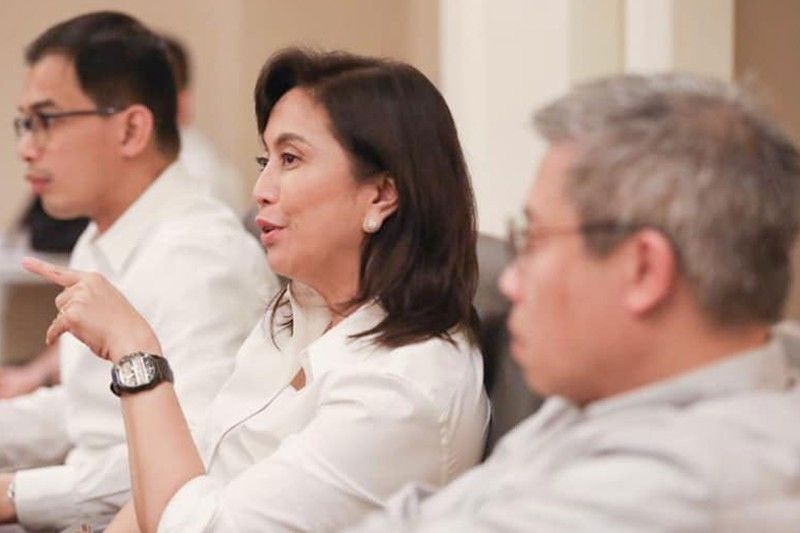 Romulo Macalintal noted that the three pilot provinces selected by Marcos himself – Camarines Sur, Negros Oriental and Iloilo – were supposed to be "the best provinces that exemplify the electoral frauds."
Office of the Vice President
Robredo asks PET anew: Junk poll protest
Helen Flores
(The Philippine Star) - October 21, 2019 - 12:00am
MANILA, Philippines — The lead counsel of Vice President Leni Robredo reiterated yesterday his appeal to the Supreme Court, sitting as the Presidential Electoral Tribunal (PET), to dismiss the electoral protest filed by former senator Ferdinand Marcos Jr. after failing to make a substantial recovery in the initial recount of votes for the vice presidential race in 2016.
Romulo Macalintal noted that the three pilot provinces selected by Marcos himself – Camarines Sur, Negros Oriental and Iloilo – were supposed to be "the best provinces that exemplify the electoral frauds."
For him, this would mean that the remaining 27 "untouched, unrevised" provinces would yield less recovery as they are not in the category of best pilot provinces.
"We reiterate that, based on the facts and figures contained in the PET resolution, Marcos did not make any substantial recovery after the revision of ballots from the three pilot provinces which he personally chose. On the contrary, it was Robredo who made overwhelming and substantial recovery which justifies the dismissal of Marcos election protest for its apparent and exposed lack of merit," Macalintal said.
He cited the Oct. 15 PET resolution, which showed that Robredo recovered 17,520 votes from the three pilot areas against Marcos' 2,427 votes.
"With 17,520 votes recovered by Robredo from three pilot provinces, it means that for every province she recovered 5,840. Since Marcos protested 30 provinces, the projected recovery of Robredo from these provinces, if Marcos' protest continues, is 175,200 votes," he argued.
Macalintal pointed out that Marcos "recovered only 2,427 from his three pilot provinces, which he said 'best exemplify' the frauds alleged in his protest, this means that for every province he recovered 809 votes only." Because of this, he claimed that, if Marcos' protest continues for his protested 30 provinces, he would only recover a total of 24,270 votes.
"This proves that Marcos' 2,427 recovery from his chosen three pilot provinces was not substantial," he said.
After the revision and appreciation of ballots, the lead of Robredo increased from 263,473 to 278,566, he added. This is aside from the fact that the PET voted 13-0 in favor of Robredo after the recount and appreciation of the ballots from the three pilot provinces.
"Thus, our position, then and now, that Marcos' protest should be dismissed outright pursuant to Rule 65 of the PET Rules, which provides for the dismissal of an election protest if the protestant, like Marcos in this case, fails to show any substantial recovery from his chosen three pilot provinces," Macalintal stressed.