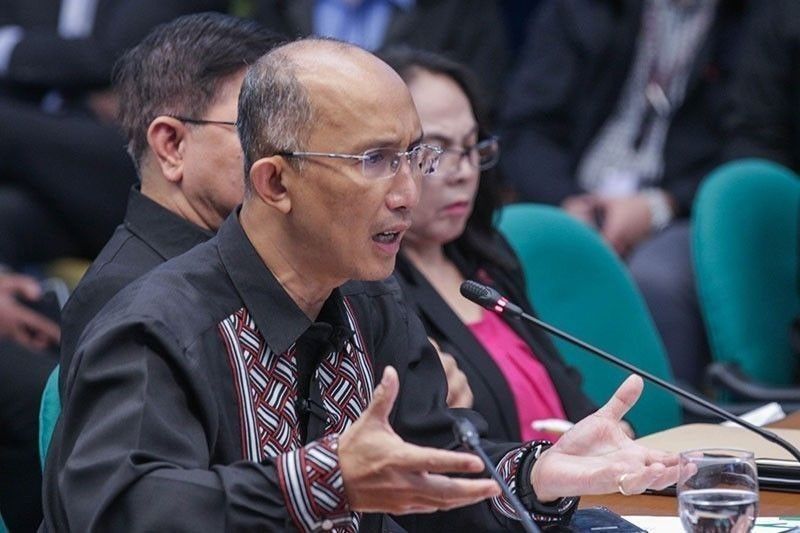 Baguio City Mayor Benjamin Magalong, former chief of the Criminal Investigation and Detection Group, asked the Philippine National Police (PNP) to ensure the safety of the police officers to prevent them from being killed "by those who want to silence them."
The STAR/Geremy Pintolo, File
Magalong urges 'ninja cops' to bare all
MANILA, Philippines — Baguio City Mayor Benjamin Magalong yesterday urged the 13 "ninja cops" implicated in an anomalous drug raid in Mexico town, Pampanga in 2013 to tell the truth behind the operation even as their safety could be at risk.
Magalong, former chief of the Criminal Investigation and Detection Group, asked the Philippine National Police (PNP) to ensure the safety of the police officers to prevent them from being killed "by those who want to silence them."
According to Magalong, the civilian agents who were involved in the drug operation have all turned up dead.
"Anything can happen. They can easily hire gun-for-hire," he said.
Magalong did not reply when asked exactly how the civilian agents were involved in the drug raid.
Of the 13 police officers, only Maj. Rodney Baloyo IV is under detention at the New Bilibid Prison in Muntinlupa. The rest were placed on floating status.
Magalong revealed that some of the police officers were then willing to testify against resigned PNP chief Gen. Oscar Albayalde. But they backed out for unknown reasons.
"The PNP has to make sure that nothing happens to them. Because only one is in jail, only Baloyo," Magalong said.
He said Albayalde had no other option but to step down from his post as he had lost the moral high ground to lead.
Magalong added that a majority of the police officials have been avoiding Albayalde following the controversies that hounded him.
"That's what I heard based on the information provided to me by my contacts in the PNP," Magalong said.
Magalong earlier disclosed that the police officers allegedly involved in the recycling of seized drugs declared that only 38 kilos of shabu were recovered during the raid on Nov. 29, 2013.
"They made off with 160 kilos of shabu. I hope that those involved in the 2013 drug bust in Pampanga would finally realize that they are on their own. I hope some of them will start talking," he said over ANC.
Albayalde stepped down from his post on Monday amid allegations that he protected the rogue police officers under his command when he was Pampanga police director.