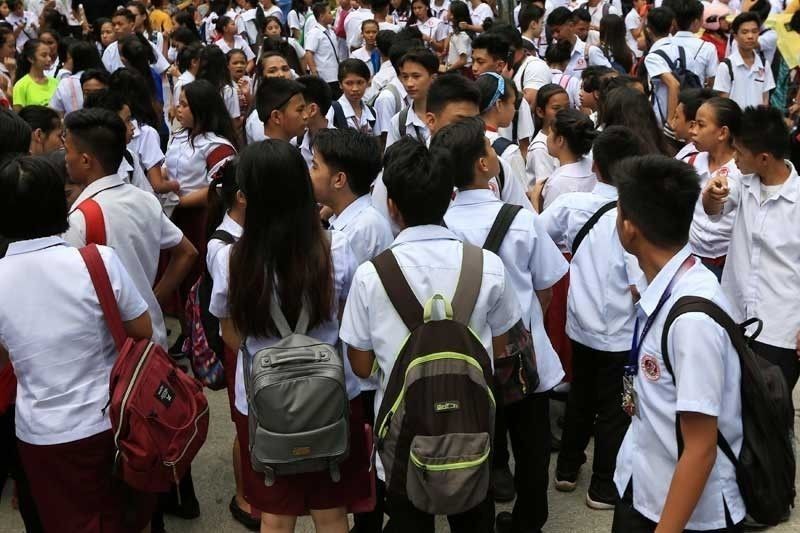 The National Committee on the Filipino Family, through The Civil Service Commission Announcement No. 53, encouraged government agencies to dismiss their employees at 2 p.m. from work so that they can spend time with their families in observance of "Kainang Pamilya Mahalaga Day."
File
LIST: Classes, work with early dismissal due to 27th National Family Week
MANILA, Philippines (UPDATED 12:28 p.m.) — Classes and government work will have early dismissal on Monday, in celebration of the 27th National Family Week.
The National Committee on the Filipino Family, through the Civil Service Commission Announcement No. 53, encouraged government agencies to dismiss their employees at 2 p.m. from work so they can spend time with their families in observance of "Kainang Pamilya Mahalaga Day." This celebration is also in line with National Family Week celebrated every last week of September.
Executive Secretary Salvador Medialdea, through Memorandum Circular No. 65, also announced suspension of work in the executive branch from 3 p.m. onwards.
However, Palace said those agencies whose functions involve the delivery of basic and health services, preparedness or response to disasters and calamities as well as those who are performing vital services shall continue with their operations and render the necessary services.
"The suspension of work in other branches of government and in independent commissions or bodies is left to the sound discretion of heir respective heads or management," the memorandum read.
The Department of Social Welfare and Development would lead the celebration this year with the theme: "Tungo sa Maginhawa, Matatag at panatag na Pamilyang Pilipino."
"The celebration aims to strengthen Filipino family unit and relationship through meaningful celebration and promotion of Filipino values," the announcement read.
The CSC said that in view of the celebration, there would be a simultaneous ringing of bells at 12 noon, dubbed as "Ring a family bell." This symbolizes the nationwide awareness and commitment to commemorate the solidarity and unity of family.
Here's the list of areas which would dismiss work and classes at 2 p.m.
Classes in public schools and work
All courts nationwide
Navotas City - Government work only
Caloocan City
Davao City
Makati City
Mandaluyong City
Manila - Public and private schools, government work
Marikina City - Afternoon classes in public schools, Pamantasan ng Lungsod ng Marikina and government work
Pasay City
Pasig City - Afternoon classes in public schools and government work
Quezon City