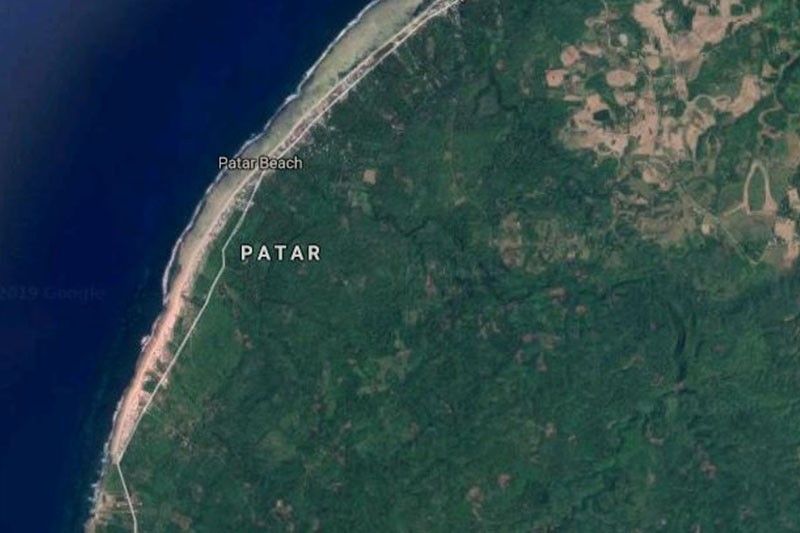 Transgender woman Jessa Remiendo was found dead Tuesday on Patar beach in Bolinao town.
Google Maps
Calls mount for a more inclusive society after death of transgender woman in Pangasinan
(Philstar.com) - September 18, 2019 - 2:36pm
MANILA, Philippines — The death of transgender woman in Pangasinan province stresses the need for a more inclusive society that respects the rule of law and dignity of every individual, human rights and LGBT organizations said Wednesday.
Jessa Remiendo was found dead Tuesday along Patar beach in Bolinao town, according to a Rappler report.
The Commission on Human Rights denounced the violent death of Remiendo.
"Nobody deserves to have their lives to be curtailed at a whim, let alone that the victim is part of the LGBTQIA+ community, a vulnerable sector of our society," Jacqueline de Guia, CHR spokesperson, said.
The University of the Philippines Babaylan, the first LGBT student organization in the country, called on the police to respond to the case promptly with a "fair and extensive investigation" and the local government units of Bolinao and Pangasinan to prioritize the resolution of the case and enact measures to protect members of LGBT community.
Passage of SOGIE Equality bill
The death of Remiendo should be a reminder of the need for a "more inclusive society that respects the rule of law and the dignity of everyone—regardless of their race, color, gender, creed or class," CHR's De Guia stressed.
For UP Babaylan, the brutal incident should prod lawmakers to "do their duty to protect our constitutionally-recognized rights as human beings and finally pass into law one of the policies that will protect us from discrimination."
LGBT Filipinos still face discrimination despite seemingly high tolerance in the predominantly Catholic Philippines, prompting some lawmakers to file bills that would penalize discrimination based on a person's SOGIE or Sexual Orientation, Gender Identity and Expression.
"Brutal hate crimes like this are the most violent expression of the prejudice against people of diverse sexual orientation, gender identity and expression and sex characters," UP Babaylan said, noting there were 29 documented murders in the country from 2008 to 2015, including the high profile case of Jennifer Laude.
"Continued discrimination against LGBTQI persons further enables this climate of hate and violence, where trans people are most vulnerable. Let Jessa not be included in the long list of LGBTQI persons who have suffered and yet failed to achieve justice," Lagablab Network said. It is a network of Filipino LGBTQI groups, individuals and allies.
Authorities are already investigating the case with one lead, according to the media report. — Gaea Katreena Cabico