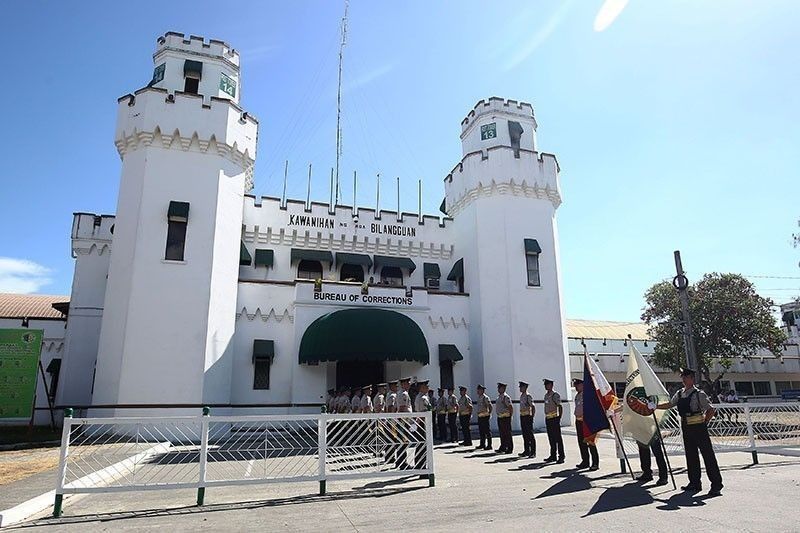 Sen. Richard Gordon said Thursday that there have been 12 murders of Bureau of Corrections officers since 2011.
The STAR/Miguel de Guzman, file
Prison officer stabbed at BuCor amid probe into GCTA law
MANILA, Philippines — An inmate stabbed a prison guard at the New Bilibid Prison, Thursday morning.
The Department of Justice said that an inmate suffering from schizophrenia stabbed duty officer Edgardo Ferrer at 8:40 in the morning.
"Ferrer sustained superficial stab wound on his lower abdominal and has been given commensurate medical care," the DOJ stated.
The incident happened as the Senate resumed its legislative inquiry into the Good Conduct and Time Allowance law.
FOLLOW: LIVE: Senate probe into GCTA law, blocked release of Antonio Sanchez – Day 4
12 murders since 2011
During the Senate inquiry, Sen. Richard Gordon raised that there have been 12 murders of BuCor officers since 2011.
"Superintendents to guards to doctors, even the wife of an official [were killed]," Gordon, who chairs the Senate's Blue Ribbon committee, said in Filipino.
BuCor legal chief Frederic Santos, who is currently suspended in service, said the bureau has yet to find a solution to the killings inside the penitentiary.
Last August 28, Ruperto Traya Jr., chief administrative officer 3 of the BuCor, was shot to death as he alighted his car.
At the time of his death, the 53-year-old BuCor official was the second highest official at the agency's records office that processed documents for the release of convicted murderer-rapist Antonio Sanchez and other high-profile convicts that generated a strong public outcry.
READ: NBI probes BuCor official's slay
DOJ, for its part, expressed alarm at the killings, noting that there have been reports that inmates have become "agitated."
Justice Undersecretary Deo Marco told the Senate panel: "That's why we have to put an end to all these issues."
Gordon suggested the BuCor should come up with daily reports on infraction, including killings or drug trading, inside the penitentiary.