Rice tariffication law amendment sought
September 10, 2019 | 12:00am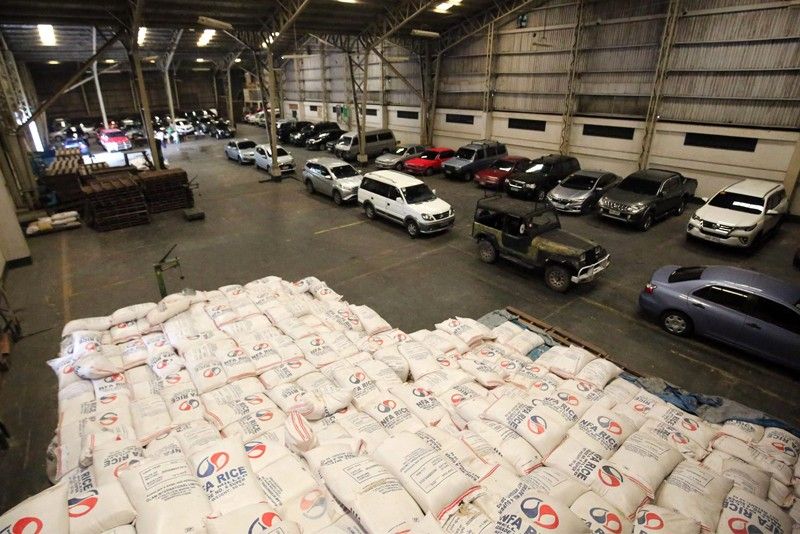 MANILA, Philippines — The opposition Liberal Party (LP) yesterday called for the amendment of the Rice Tariffication Law to help farmers amid falling prices of palay while retail prices of rice remain high.
Quezon City Rep. Jose Christopher Belmonte, who is LP secretary general, said he and his party-mates in the House of Representatives would push for the adoption of a resolution that would help the government explore more sources of funds for direct cash transfers for farmers.
He said the resolution was filed in the Senate on Thursday by their party president, Sen. Francis Pangilinan.
Belmonte said the resolution seeks the amendment of the law to allow the use of up to P13 billion as immediate assistance to rice farmers.
The two chambers of Congress have to adopt the resolution for it to have the effect of a law.
Another LP lawmaker, Josephine Sato of rice-producing Mindoro Occidental, said her constituents have been complaining of record low palay prices of P7 per kilo.
"We need to move quickly to help our farmers who are in a dire situation. They are gearing up for the worst harvest season in the history of palay production this September and October and we should be able to assist them in their most difficult time," she said.
Other congressmen called for the inclusion of rice farmers in the government's Pantawid Pamilyang Pilipino Program or 4Ps.
Deputy Speaker Mikee Romero of 1-Pacman party-list said at the P7 buying price, a rice farmer loses P5 for every kilo he harvests since his production cost is P12.
"They will not be able to pay for the loans they have obtained mostly from loan sharks. If they borrowed funds from banks, these lenders should restructure their loans and should give them relief in the form of discounts. They should even condone some payments," he said.
Romero called on the Department of Agriculture (DA) to expedite the grant of soft loans under the P10-billion rice competitiveness enhancement fund (RCEF).
He added that other forms of RCEF assistance such as farm inputs and machineries would take time to materialize, as these would still have to go through the tedious procurement process.
Another House leader, Deputy Speaker Mujiv Hataman of Basilan, said the subsidy under 4Ps should be in addition to whatever assistance farmers would get from the DA.
Rice for 4Ps beneficiaries
Sen. Cynthia Villar has asked the Department of Social Welfare and Development (DSWD) to implement a proposal raised last year to provide rice to 4Ps beneficiaries.
Villar, chairperson of the Senate committee on agriculture and food, said the government should buy rice from local farmers in providing the staple to beneficiaries of the cash transfer program.
"The DSWD can help ease difficulties as we transition to the 'tariffied' rice importation regime by using its P28 billion rice subsidy under the 4Ps to buy rice from local farmers," she said.
Aside from health and education grants, 4Ps beneficiaries are entitled to a 20-kilo rice subsidy per month but were given cash instead of rice.
"Last year, the proposal was shelved because of logistical requirements. But I want them to take another look at this especially now that we're finding ways to help our farmers get through the transition phase of the rice tarrification law even if it's difficult," Villar said. – With Paolo Romero, Rhodina Villanueva, Artemio Dumlao