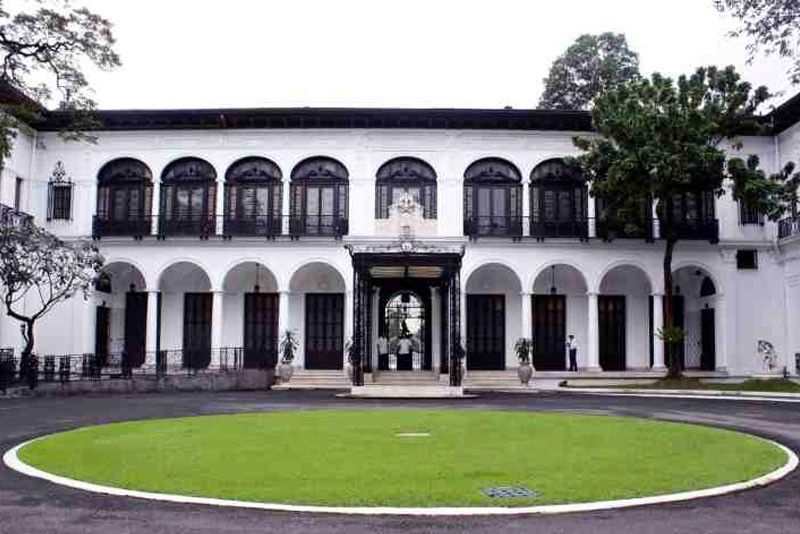 The last budget of Duterte's predecessor, former president Benigno Aquino III, who stepped down in 2016, was P2.8 billion.
Office of the President FB Page
Duterte seeks higher budget for OP
Jess Diaz
(The Philippine Star) - August 23, 2019 - 12:00am
MANILA, Philippines — President Duterte is seeking a bigger budget for his office for next year.
Copies of the proposed P4.1-trillion 2020 national outlay distributed to congressmen yesterday show the Office of the President (OP) would be allocated P8.2 billion, or P1.4 billion more than this year's P6.8 billion and P3 billion more than the P5.2 billion it had in 2018.
The last budget of Duterte's predecessor, former president Benigno Aquino III, who stepped down in 2016, was P2.8 billion.
The House appropriations committee started scrutinizing the proposed spending program for next year with a hearing on general principles and macro-economic assumptions the administration used in putting it together.
The President, through acting Budget Secretary Wendel Avisado, submitted the proposed 2020 budget to Congress on Tuesday.
In contrast to the P1.4-billion increase he recommended for his office, the President proposed an additional P1.5 million for the office of Vice President Leni Robredo, from P671.5 million this year to P673 million next year.
The Office of the Vice President had P558.2 million in 2018.
Funds for salaries in the President's office will go up from P974.7 million to P1.12 billion, while provisions for maintenance and other operating expenses (MOOE) will increase by P1.8 billion to P6.7 billion. Funding for capital outlay will go down by P84.2 million to P427.5 million.
The OP has 1,250 authorized positions, of which 818 are filled.
The bulk of OP's MOOE allocation, or P4.5 billion, will be for confidential and intelligence expenses.
The other large operating expenses of the President's office are P670.7 million for travel, P418.5 million for representation, P239.6 million for supplies and materials, P221.6 million for repairs and maintenance, and P144 million for utilities.
The President's office will have no money for "financial assistance/subsidy" for 2020.
This year, it has P17.2 million for such purpose.
In contrast, Robredo will have P377.6 million for financial assistance and subsidy for next year, although the amount is P20 million less than her allocation for such expenses this year.
Last year, she had P302.8 million for what lawmakers call as her "pork barrel."
She uses the money for her poverty alleviation projects and to assist poor people seeking help from her office.
Her P377.6-million assistance and subsidy fund is the largest expense item in her P552.5-million MOOE allocation.
Robredo's other operating expense allocations include P48 million for travel, P35 million for "professional services," the budget language for consultants, P26.6 million for representation, and P15.7 million for supplies and materials.
The OVP will have P108.1 million for salaries, P12.1 million for transportation and equipment, and P300,000 for furniture, fixtures and books.
The OP and OVP will be required to post on their respective websites quarterly reports on the use of their funds.