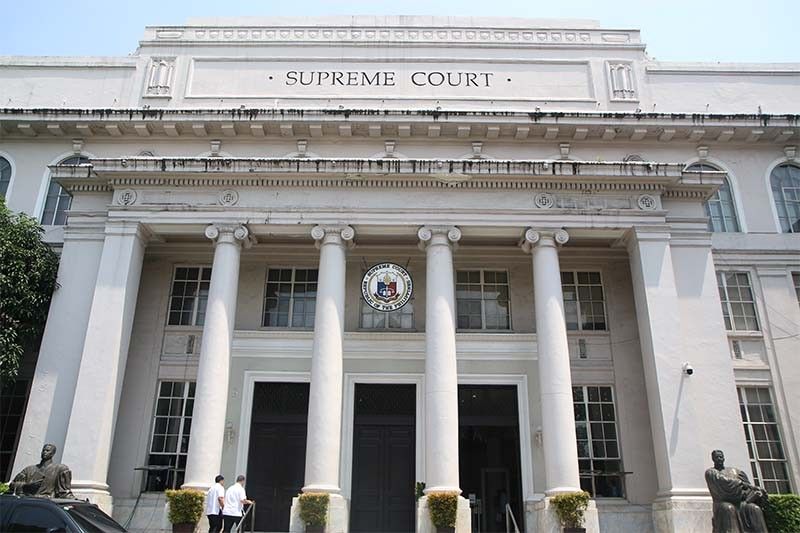 Chief Justice Lucas Bersamin is set to retire on October 26.
File photo
JBC moves deadline for chief justice applications to Sept. 2
MANILA, Philippines — The Judicial and Bar Council moved the deadline of application for the next chief justice to September 2, a member of the panel said Thursday.
Justice Secretary Menardo Guevarra, a JBC panel by virtue of his position, said the council moved the deadline "to invite more applicants."
When the JBC initially closed the applications for the next chief justice on August 20, only four Supreme Court justices have sent in their applications and acceptance of nominations.
Associate Justices Diosdado Peralta and Estela Perlas-Bernabe accepted their nomations, which they automatically received for being among the five most senior justices at the SC.
READ: Peralta, Reyes accept nominations for chief justice
Senior Associate Justice Antonio Carpio and Associate Justices Marvic Leonen and Benjamin Caguioa declined their respective automatic nominations.
Associate Justice Andres Reyes Jr. meanwhile accepted the nomination of retired SC Justice Jose Perez and retired Court of Appeals Justice Sesinando Villon.
Guevarra also said that associate Justice Jose Reyes applied on his own for the chief justice position.
President Rodrigo Duterte appointed Bersamin as chief justice on Nov. 28, 2018. Bersamin is due to retire on October 18.
Aside from designating the next head of Judiciary, the president is expected to appoint two more justices to the SC this year. They will occupy the seats that will be vacated by Carpio and by Associate Justice Francis Jardeleza.
RELATED: Public interviews for 28 Supreme Court justice aspirants set