House approves bill on higher beer, liquor taxes
August 21, 2019 | 12:00am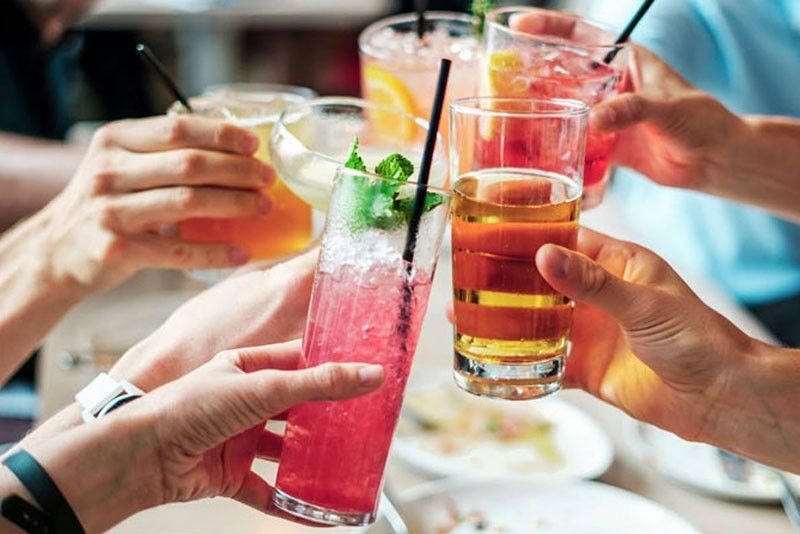 MANILA, Philippines — The House of Representatives, voting 184-2 with one abstention, last night approved on third and final reading a bill increasing excise taxes on beer, gin, wines and other intoxicating drinks.
The House, under the leadership of Speaker Alan Peter Cayetano, passed it just one month since the convening of the 18th Congress last July 22. It is the first measure the larger chamber approved.
Cayetano said his chamber has to prioritize tax measures to support the proposed P4.1-trillion national budget for next year.
The alcohol tax increase measure will now be transmitted to the Senate, which failed to pass it in the last Congress.
The committee on ways and means chaired by Albay Rep. Joey Salceda endorsed the bill.
Under the proposed law, for distilled spirits, starting 2020, there will be a 22 percent ad valorem tax on the net retail price (excluding excise and value-added taxes), plus a specific tax of P30 per proof liter.
In addition to the 22 percent ad valorem tax, a specific tax per proof liter of P40 will be imposed, which will go up to P40 in 2021 and P45 in 2022, and then by seven percent annually starting in 2023. The ad valorem tax will remain at 22 percent.
For sparkling wines, the bill proposes an ad valorem tax of 15 percent of the net retail price per liter, plus a specific tax of P656 per liter. The specific tax will increase by seven percent in 2021 onwards.
For still and carbonated wines, the levy will be P60 per liter in 2020, to be increased by seven percent starting 2021.
The tax on beer and other fermented liquors, and mixed drinks with 10-percent alcohol content will be P32 per liter starting 2020, P34 in 2021 and P36 in 2022, rising by seven percent starting in 2023.
The proposed law also increases taxes on e-cigarette products.
For instance, the tax on heated tobacco products will be P45 per pack of 20 units, going up to P50 in 2021, P55 in 2022, and P60 in 2023.
For vapor products with nicotine salt, the levy will be P30 tax per milliliter in 2020, rising to P35 in 2021, P40 in 2022 and P45 in 2023.
For conventional "freebase" or "classic" nicotine products, the tax will be P4.50 per milliliter in P2020, P5 in 2021, P5.50 in 2022 and P6 in 2023. It will increase by five percent every year starting 2024.
The bulk of additional revenues from the proposed law would go to the universal health care program, which aims to provide PhilHealth insurance coverage to all Filipinos.
The House-approved rates are lower than what the Department of Finance (DOF) had proposed.
For instance, in the case of beer, the DOF wanted a P40-per liter (about three bottles), P8 more than the House-approved P32.
DOF Undersecretary Karl Kendrick Chua told reporters last Thursday that they were not happy with the House version of the alcohol tax increase bill.
He said the DOF version would bring in P33 billion in additional revenues, nearly half of incremental collection from the House measure.
"We are not satisfied with the House version, but it's a starting point. We hope to convince senators to go for higher rates for the universal health care program," Chua said.
He said had congressmen adopted the DOF version, the expected additional revenues from alcohol levies would be P33 billion a year.
Responding to questions, Chua said the P30-billion funding gap for expanded health care would mean that the program would cover fewer Filipinos or health services would be scaled down.
Either way, he said it is the targeted beneficiaries who will suffer, he said.