Palace not worried about establishment of POGO hubs near military camps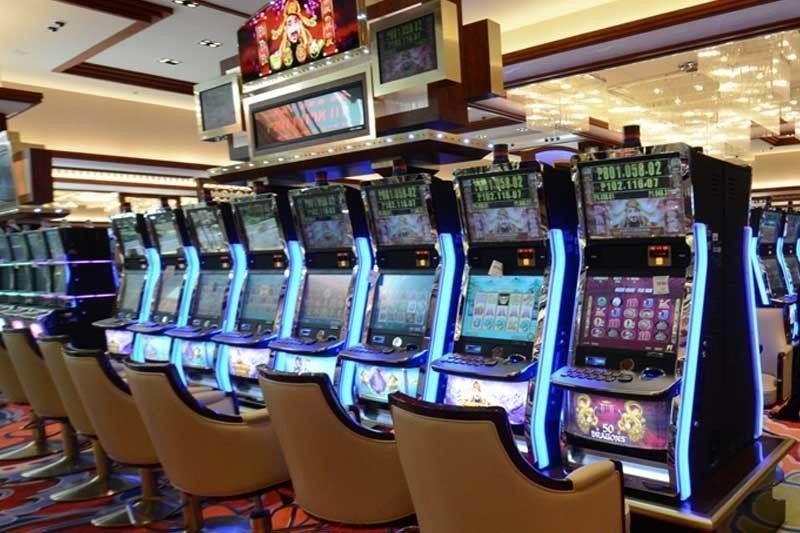 MANILA, Philippines — President Rodrigo Duterte is not worried about the establishment of Chinese-manned Philippine offshore gaming operations near military camps as security forces can monitor the activities of their operators, Malacañang said Monday.
The presence of POGOs near key military camps has raised concerns among some lawmakers who are worried about its possible implications on national security. Maps posted on social media showed the military's general headquarters Camp Aguinaldo and police headquarters Camp Crame surrounded by gaming hubs in Cubao, Libis and Ortigas Center.
Defense Secretary Delfin Lorenzana previously said having a POGO hub is not a security threat in itself but admitted that workers in gaming sites could easily shift to spying activities.
READ: Lorenzana calls Chinese envoy's remark on OFWs 'spying' in China 'preposterous'
But presidential spokesperson Salvador Panelo said China could spy on the Philippines from afar if it wants to.
"The president said, you don't even have to be near because even if you're 1,000 miles away, they can spy on us. They possess high technology. They have lots of satellites," Panelo said in a press briefing.
Duterte, Panelo said, is convinced that the military can track the activities of people in POGOs.
"According to him, our capability to gather intelligence information is OK. So he is not worried about it," the presidential spokesman said.
"He is not worried because we have the intelligence capability of knowing what they are doing... If they are in the Philippines, we know what they are doing because we have complete intelligence gathering (capability)," he added.
READ: Lacson chides Panelo: Are you China's spokesman?
But Panelo expressed the belief that the concerns raised by Lorenzana were legitimate.
"I share the sentiment of (National Security Adviser) Secretary (Hermogenes) Esperon when he said what is important is we know where they are. But the concern raised by Secretary Lorenzana is legitimate. Because as according to him, although it's not a serious concern, there is a potential threat," he said.
Palace: OFWs went to China to work
Panelo also agreed with Lorenzana and Socioeconomic Planning Secretary Ernesto Pernia that overseas Filipino workers are in China to work, not to act as spies.
"The Office of the President shares the sentiment of Secretary Lorenzana and Secretary Pernia when they said that the OFW went to China for the purpose of work. Moreover, there is no place where they converge to work," the presidential spokesman said.
READ: DND chief Lorenzana wants China to explain presence of survey ships in Philippine EEZ
Chinese Ambassador Zhao Jianhua has raised the possibility that OFWs in China may be regarded as spies after Lorenzana said it is very easy for POGO workers to "shift their activities to spying."
"I think it was just his (Zhao) sentiment. But his sentiment will not apply. As explained by Secretary Lorenzana, Secretary Pernia, the (Filipino) workers are spread throughout Hong Kong and China, unlike the concern of Secretary Lorenzana, wherein (the Chinese) are in one place and are near the camp. So it does not apply," Panelo said.
"Moreover, the president said countries do spy on each other. That's I think SOP (standard operating procedures)for all countries," he added.
Panelo said Lorenzana may discuss the POGO issue during the next Cabinet meeting.