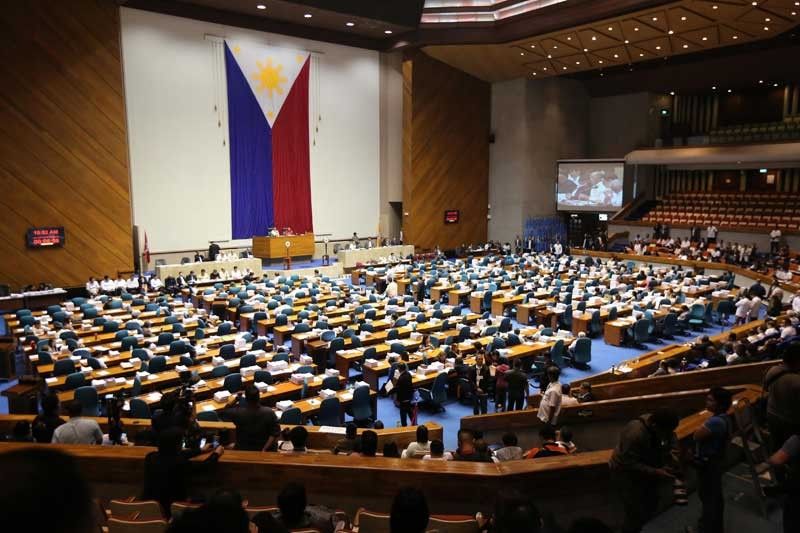 Presidential spokesperson Salvador Panelo said Malacañang does not interfere in the affairs of an independent branch of government.
The STAR/Boy Santos, File
Palace leaving it to Congress to decide on mandatory autopsy bill
MANILA, Philippines — Malacañang is leaving it to Congress to deliberate on the bill seeking the mandatory autopsy of bodies of people believed to have died in a violent, suspicious or unusual manner.
Opposition Sen. Francis Pangilinan recently refiled the Mandatory Autopsy Act, citing the rising number of deaths being investigated by the police. The bill was also filed but it languished at the committee level.
The senator announced the refiling of the measure a day after the second anniversary of the death of 17-year-old Kian delos Santos, who was killed in an anti-drug operation in Caloocan.
Three policemen involved in the operation have been found guilty by a local court, the first conviction in President Duterte's intensified war on illegal drugs.
READ: Kian delos Santos remembered by Caloocan diocese
Presidential spokesperson Salvador Panelo said the decision on whether to pass the bill lies on lawmakers.
"If that's what they want, then can do what they want," Panelo said in a radio interview Sunday.
"We will not intrude into the wisdom of lawmakers who want to pass this into law," he added.
Panelo stressed that the executive department does not interfere in the affairs of an independent branch of government.
READ: Duterte seen 'consolidating his power further' as allies sweep Senate race
Pangilinan's bill requires autopsy on deaths resulting from the commission of crimes, those with unidentifiable causes, deaths under suspicious circumstances including those whose outcome may have had direct bearing from alcohol or drugs, those occurring from violence or trauma and not readily explainable by prior disease, deaths where the body remains unidentified or unclaimed, deaths in prison or when in custody of the police, and deaths of persons whose bodies are to be cremated, buried at sea, or any other form that may render them unavailable to future examinations.
Pangilinan has claimed the bill would "assist in the efficient and timely administration of justice for the victims, and for their families."
More than 6,000 suspected drug offenders have been killed since Duterte launched a crackdown on narcotics three years ago.