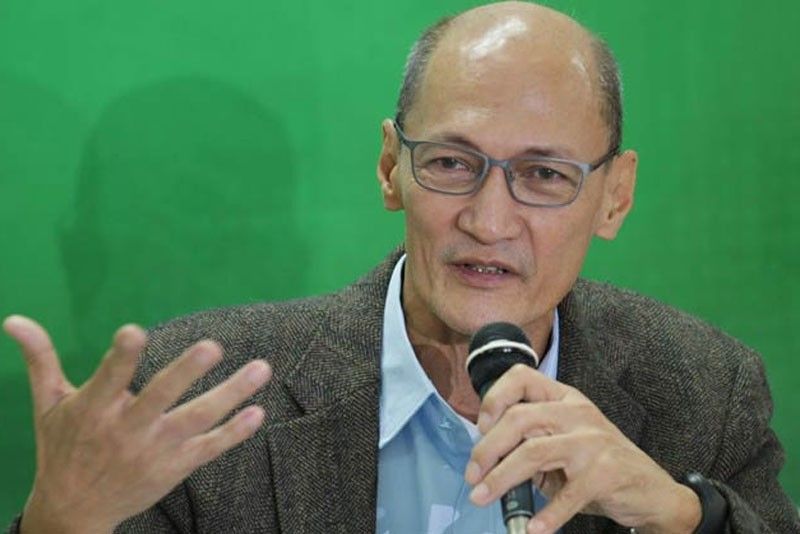 PhilHealth president and chief executive officer Ricardo Morales said he supports the decision of his predecessors, Celestine dela Serna and Roy Ferrer, to re-organize the top posts at PhilHealth, primarily the regional vice presidents.
BusinessWorld/File
PhilHealth justifies reshuffling of execs
MANILA, Philippines — Philippine Health Insurance Corp. (PhilHealth) president and chief executive officer Ricardo Morales has justified the reshuffling of executives of the state insurer implemented by his predecessors.
Morales said he supports the decision of his predecessors, Celestine dela Serna and Roy Ferrer, to re-organize the top posts at PhilHealth, primarily the regional vice presidents.
"One of the standard policies in good governance is you need to rotate your executives because there is mandatory leave. The logic there is … whatever wrong you do will come out while you are not there," he said.
Dela Serna and Ferrer had implemented the reshuffle after finding that many of the vice presidents for regions had been in their positions for 10 to 20 years already. Some of them resisted the move and filed a case with the courts.
Morales added a reshuffle should be conducted every two years as allowing officials to stay in office for up to 20 years is "unusual."
At an earlier hearing of the Senate Blue Ribbon and Health Committees, some of the reshuffled officials were linked to a "mafia" responsible for siphoning payments to PhilHealth.
Morales said PhilHealth is awaiting the completion of the investigation being conducted by the Senate on the alleged presence of mafia at the agency.
But he said an internal investigation is being conducted to identify and weed out unscrupulous officials and personnel.
"The positive side of it is they bring it out in the open and we are compelled to fix it … If there are things to be fixed, we can fix it in the open. Public transparency is always important for anti-corruption," he added.
Morales said it is important for them to identify those involved in corrupt practices at PhilHealth to ensure the smooth and proper implementation of the Universal Health Care.
"I'm looking at the implementation of UHV. This ship is full of holes. It will sink so I want to fix these holes and get on this UHC," he said.
In a related development, PhilHealth yesterday asked former presidential spokesman Harry Roque to substantiate his allegations of irregularities.
In a statement, PhilHealth said they are "already familiar" with Roque's concern for the welfare of PhilHealth and the National Health Insurance Program.
"We ask him to substantiate all his claims and bring these issues to the proper forum where they can be heard and given equal and fair treatment," PhilHealth said.
The agency said it has been "quietly conducting an internal probe of all irregularities brought to its attention in coordination with the National Bureau of Investigation."
"In due time, we will make public the results of these investigation. We assure him and the Filipino public that we will apply the full measure of the law to those who will be found guilty," PhilHealth added.
Roque is the lawyer of whistle blower Edwin Roberto and Liezel Santos, two former employees of WellMed Dialysis and Laboratory Center in Novaliches, Quezon City.
Both alleged the health facility was duping PhilHealth in terms of "ghost dialysis" from 2016 to 2018.
A criminal complaint was filed against the owner and several officers of WellMed before the Quezon City Regional Trial Court but this was dismissed recently for lack of jurisdiction.
In a recent radio interview, Roque claimed there is another modus operandi at PhilHealth where a private company is depositing its payment to the agency in a bank. The payment, however, is not transferred to the state insurer.
Roque also alleged there are "fake" PhilHealth members who are able to make multiple claims.