Another Duterte as president not farfetched, Robredo says
August 17, 2019 | 12:00am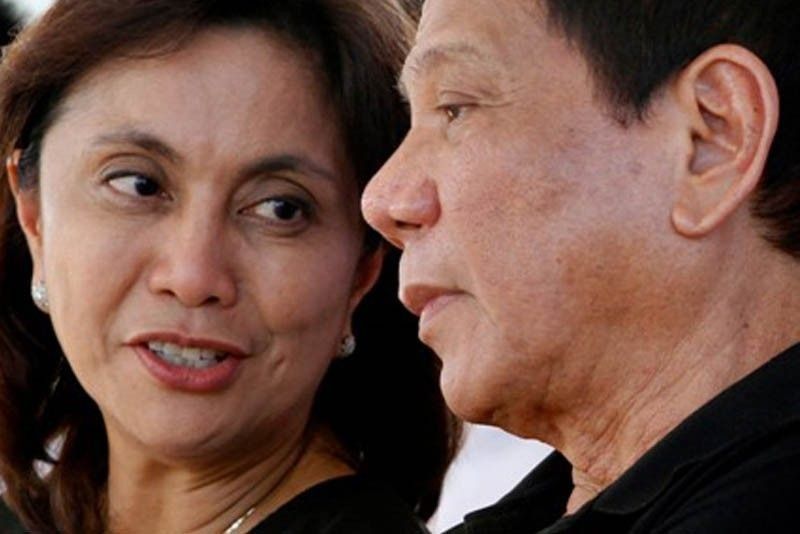 MANILA, Philippines — Sans a law banning political dynasties, having another Duterte as president would not be surprising, Vice President Leni Robredo said.
"Congress has not passed an enabling law to give heart and soul to that constitutional provision. So it would not at all be surprising for another Duterte to become president," Robredo said in a recent interview with Bloomberg.
President Duterte's daughter Davao City Mayor Sara Duterte-Carpio earlier said she would "pray for wisdom" on whether or not she would seek the presidency in 2022.
Robredo, however, said the Dutertes are just one of too many cases of political dynasty in the country.
"It's difficult to say what can prevent (another Duterte as president) but it's actually a reflection of Philippine politics. It's not just the Duterte family who are lording it over in the Philippines. Duterte is the president, his daughter is mayor, the son is vice mayor, the other son is a member of Congress," she said.
Apart from Carpio, the President's other children also hold local positions. The eldest Paolo serves as representative of Davao City's 1st District, while youngest son Sebastian is the city's vice mayor.
During her term as congressman of Camarines Sur's 3rd District, Robredo co-authored a bill that sought to prohibit political dynasties.
"And the irony is that our Constitution is very specific in saying that we should not allow political dynasties to proliferate," she said.
In the same interview, Robredo also said she is keeping her options open regarding the 2022 presidential race, saying, "If you ask me now, I have no plans, but I am leaving everything open."
The 54-year-old lawyer entered politics and won a seat in Congress in 2013, a year after her husband, former interior secretary Jesse Robredo, died in a plane crash.
"When I ran for the vice presidency, that was one of the pre-requisites, that I'm ready to be president. Because the mandate of the Philippine vice president is to take over if anything happens to the president. So, I would not have run for the vice presidency if I thought that I was not ready for the presidency," she said.
Duterte had belittled Robredo's capabilities to lead the country, calling her "incompetent" and "weak." He had also cautioned his daughter against seeking the country's highest post, saying the presidency could "destroy" her.