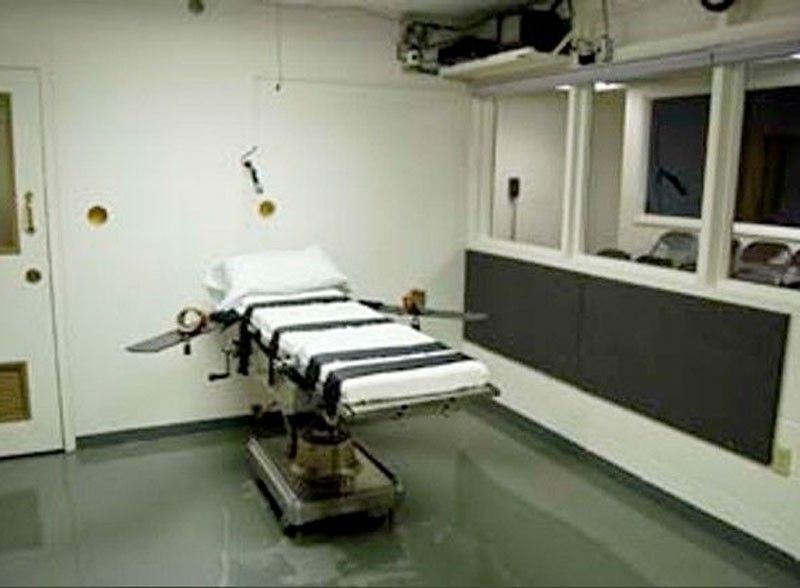 "First, they want Congress to revive the death penalty. Now, they want us to resurrect the anti-subversion law. Is this how we want this Congress to be remembered?" Drilon asked.
File
Senators to block revival
Paolo Romero
(The Philippine Star) - August 14, 2019 - 12:00am
MANILA, Philippines — No way shall Congress be remembered for resurrecting dead laws, Senate Minority Leader Franklin Drilon said yesterday as he and other senators vowed to block Interior Secretary Eduardo Año's proposal for the restoration of the anti-subversion law.
"First, they want Congress to revive the death penalty. Now, they want us to resurrect the anti-subversion law. Is this how we want this Congress to be remembered?" Drilon asked.
"We do not want this Congress to be remembered for resurrecting more dead laws instead of formulating sound policies that will address the country's present problems," he said.
His colleagues – including those from the administration – stressed they are against Año's proposal but are open to legislating tougher laws against terrorism.
Drilon warned that reviving the anti-subversion law would violate basic constitutional rights such as freedom of assembly and association.
He vowed to strongly oppose any attempt to revive the anti-subversion law in the same manner he is contesting the re-imposition of the death penalty.
He maintained that Republic Act 1700 or the anti-subversion law was "buried" a long time ago for it was proven that such a policy, aside from being prone to abuse and a tool to harass, undermined some basic constitutional rights.
Article 2, Section 4 of the Constitution states: "No law shall be passed abridging the freedom of speech, of expression, or of the press, or the right of the people peaceably to assemble and petition the government for redress of grievances."
He said the anti-subversion law, implemented decades ago until it was repealed in 1992, outlawed mere affiliation with a suspected subversive group, or attending a meeting or taking part in any activity meant to overthrow the government. Mere membership in any organization is not a crime, Drilon stressed.
The anti-subversion law would also violate the equal protection clause of the Bill of Rights, he added, referring to the provision of the Constitution against undue favor or privilege for certain group or class or hostile discrimination against selected groups.
He said there are enough laws that can help authorities address terrorism and provide adequate protection to the state, such as the Human Security Act, which imposes stiffer penalties for several acts of terrorism.
"We should not make it as an excuse to always blame the inefficiencies in our laws, proven or otherwise, for our failure to discharge our duty," he said.
Sen. Panfilo Lacson, chairman of the committee on national defense and security, is also against restoring the law criminalizing subversion, but is open to legislating stronger anti-terrorism law to address radicalization, including those of students and minors.
He said the DILG chief was seeking the revival of the law to address the rising cases of minors being recruited to join leftist groups with some eventually joining the communist New People's Army (NPA).
"If joining organizations like Kabataan party-list or Anakbayan, I don't see any problem with that. Except, of course, that they are also violating the law for recruiting minors but they have not yet crossed the stage of joining the NPA," Lacson told reporters.
He said only after the courts declare the CPP-NPA as terror organization would anyone recruited to the group be considered terrorist and violator of the Human Security Act.
Sen. Christopher Go also expressed opposition to the revival of the law, saying it could jeopardize efforts to forge peace with communist rebels.
He said an anti-subversion law would outlaw many organizations, including some party-list groups, which have links to the CPP-NPA and therefore could help in the peace process.
He said he believes the CPP-NPA indeed recruits minors for armed combatants.
Go said a stronger anti-terrorism law would be sufficient to address the concerns of security officials on the recruitment by communist rebels.
Sen. Grace Poe said the revival of the anti-subversion law would violate certain rights guaranteed by the Constitution.
An alliance of lawyers also voiced opposition to the revival of the anti-subversion law.
"The trial balloon idea to revive again the Anti-Subversion law should be seen as part of the worn out mailed fist approach to dissent and divergence of beliefs," the National Union of Peoples' Lawyers (NUPL) said in a statement.
"It is an excavation of a Jurassic idea which has the effect of curtailing freedom of association and political beliefs which are in fact crucial ingredients for democracy to flourish," it added. It called the abolished law "Jurrassic yet perditious."
"This draconian measure, together with a menu of other repressive laws and policies, and on top of vicious red-tagging of individuals and groups, is essentially anti-democratic even if packaged for purportedly salutary ends," the NUPL said.
"Such legislation, long abandoned as being anachronistic, ineffective, and oft-abused as a tool of political persecution and harassment, can be challenged at the appropriate time based on many constitutional grounds," it pointed out.
The NUPL also said it again appealing to the public for greater vigilance as a new anti-subversion law could become a "Sword of Damocles" hanging over the heads of dissenters, fiscalizers, critics and activists.
Perhaps it could even serve as a "political guillotine to silence them and make everybody unthinking androids all." – With Evelyn Macairan