Pangasinan schools tap mosquito fish vs dengue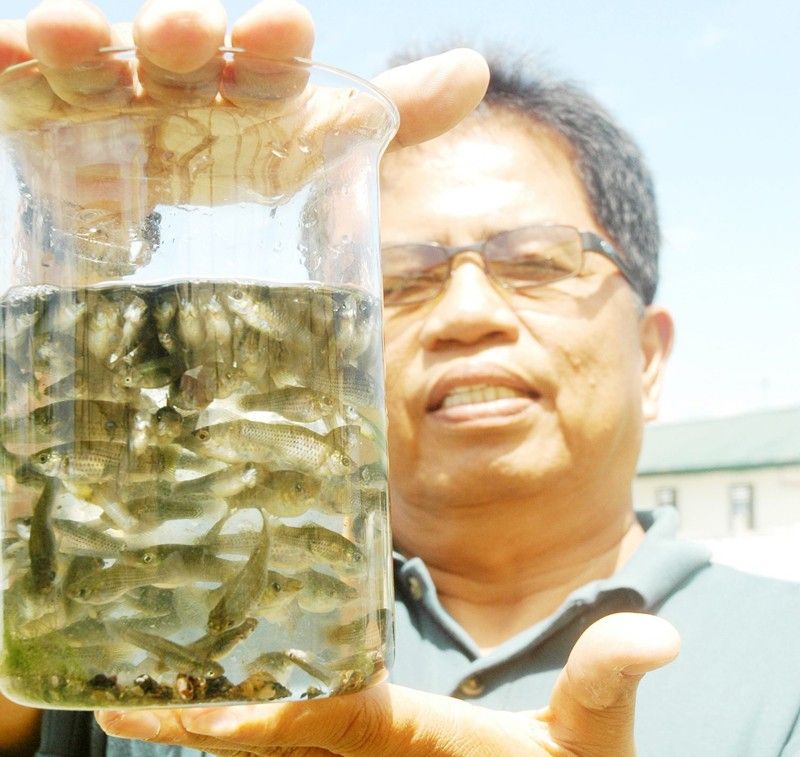 DAGUPAN CITY, Philippines — Due to heavy rains, some schools in Pangasinan are requesting for stocks of mosquito fish from the Bureau of Fisheries and Aquatic Resources (BFAR) as a defense against dengue-carrying mosquitoes.
Westly Rosario, chief of BFAR Dagupan, told The STAR they are scheduled to distribute this week mosquito fish (Gambusia affinis) to three different schools in Mangaldan, San Fabian and Sta. Barbara in Pangasinan for restocking.
The school said this will ease the worry of the Parents Teachers Community Association, adding that "this will be a way of solving the problem on increase on mosquito population, if not to eradicate the total population of the said species."
Rosario said mosquito fish is locally known as itar or kataba, and that its diet predominantly consists of large amounts of mosquito larvae.
He said in previous years, some schools and institutions like the Subic Bay Metropolitan Authority had also requested from them mosquito fish which were restocked in ponds, canals, creeks and other waterways near populated areas.
Rosario said Pangasinan, compared to other regions in the Visayas and Mindanao, has relatively lower cases of dengue.
"Maybe this was partly because of what we had previously restocked in canals in schools in Dagupan, Calasiao, Mangaldan, Malasiqui and San Fabian, among others," he added.
The BFAR chief said, historically, mosquito fish was spread by the Americans in the 1920s to address the malaria outbreak. It was then introduced into the ecosystems of other countries to lower mosquito populations.
Female mosquito fish can grow up to seven centimeters, with males up to four centimeters, and can survive even in waters with low oxygen. People became interested because of its "biological control," Rosario added.
Mosquito fish are small, dull grey, with a large abdomen and have rounded dorsal and caudal fins, and a mouth upturned towards the surface.
"Why wait until the larvae are hatched into a mosquito, fly and bite people? Stop them immediately while they're still in larvae stage," Rosario said.
He noted that mosquitoes nowadays have become immune to insecticides, thus stopping them at the earliest possible time through restocking of mosquito fish is a better means of control.