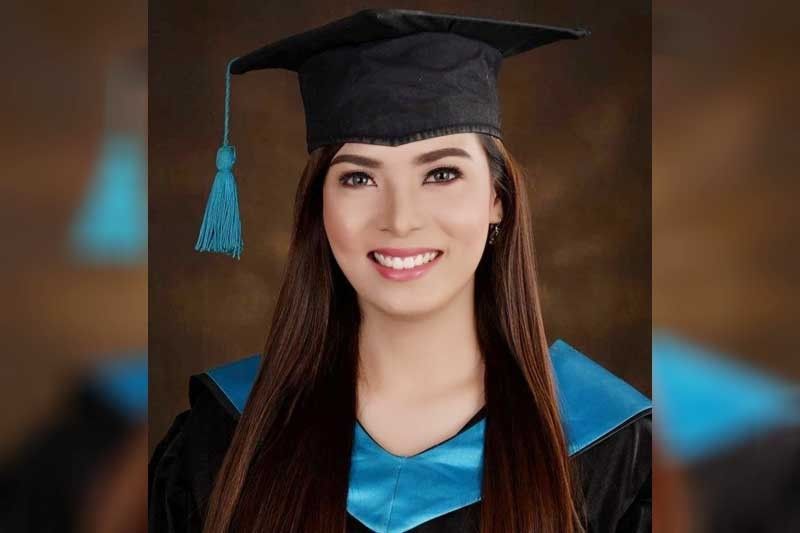 Tarlac State U changes dress code for graduating transgenders
TARLAC CITY, Philippines — Six transwomen who were previously told to wear men's barong tagalog and pants were conferred their degrees at Tarlac State University (TSU) Tuesday dressed in women's barong and slacks.
TSU officials told the students earlier they would not be allowed to go on stage and receive their diplomas unless they complied with their graduation dress code.
Since the transwomen raised the issue in the media on the eve of their graduation, TSU administrators reconsidered and allowed them to march in women's and slacks.
Communication major Ivern Doroteo Arcache, who was recently crowned Queen of the Philippines in a beauty pageant, said she complied with the compromise but changed to a dress after receiving her diploma.
Arcache was applauded on stage as she kissed TSU president Myrna Mallari.
Arcache said the change in the dress code for graduating transgenders was a victory for them but vowed to continue the fight for transgender rights.
She also said dressing up after she received her diploma was to show support for another transgender, Emmanuel Jejomar Ferrer, an English major who was barred from joining the march.
Ferrer had worn a dress before the commencement exercises began.
Five other transwomen also received their diplomas while wearing women's barong and slacks.