Philippines tops list of countries facing climate risk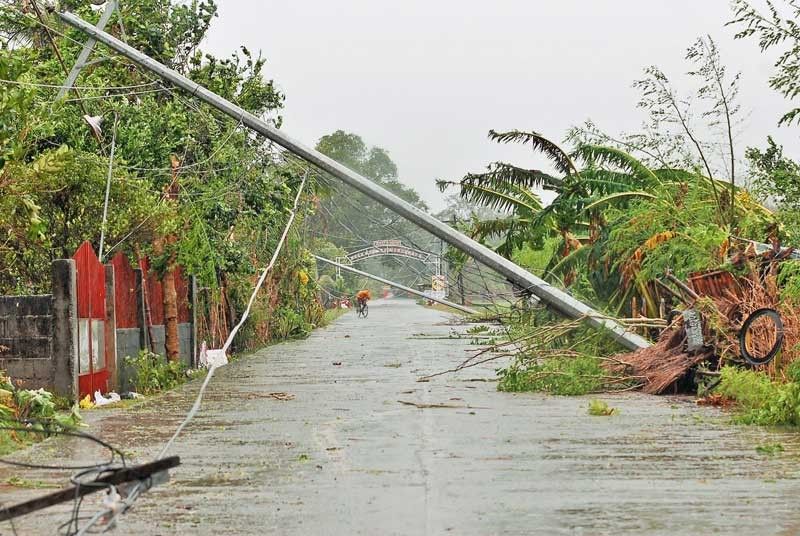 MANILA, Philippines — The Philippines has topped the list of countries facing the highest risk of climate change hazards, according to the latest Global Peace Index (GPI) released by Australia-based independent think tank Institute for Economics and Peace (IEP).
Citing data from the Index for Risk Management, the IEP said the Philippines scored the highest in terms of risk of multiple climate change hazards such as floods, cyclones and droughts.
It noted that 47 percent of the population live in areas with high exposure to climate hazards.
Following the Philippines in terms of risk due to multiple hazards are Japan, Bangladesh, Myanmar, China, Indonesia, India, Vietnam and Pakistan.
Meanwhile, the Philippines ranked seventh in terms of risk to single natural hazard, after Vietnam, Somalia, Japan, Bangladesh, Myanmar and Indonesia.
For the first time, the IEP assessed the impact of climate change to overall peace worldwide.
It noted that climate change can indirectly increase the likelihood of violent conflict through its impacts on resource availability, livelihood security and migration.
"The effects of climate change pose a major challenge to peacefulness in the coming decade," read the report released this week.
"Environmental risks of climate change and resource scarcity had the highest likelihood and impact, out of five risk categories including economic, geopolitical, societal, technological and environmental threats, as estimated by the World Economic Forum," it added.
IEP said an estimated 971 million people live in areas with high or very high exposure to climate hazards.
Of this number, 400 million or 41 percent reside in countries with already low levels of peacefulness.
"Climate change amplifies the risks of breakdowns in peacefulness by acting as a threat multiplier," the IEP said.
"While climate change doesn't automatically lead to higher levels of violence, climate pressures adversely impact resource availability, affect population dynamics and strain societal institutions, which affect socioeconomic and political stability," it added.
Phl improves ranking
While still rated as low in terms of peacefulness, the Philippines improved four notches in the latest GPI.
The country ranked 134th out of 163 countries, higher than last year's 138th but still behind regional neighbors such as Singapore (seventh), Malaysia (16th), Laos (45th), Indonesia (57th), Cambodia (89th), Thailand (117th) and Myanmar (125th).
The report based its rating on 23 indicators, which include data on internal and external conflicts, level of perceived criminality, number of refugees, political instability, impact of terrorism, volume of crimes, military expenditures and contribution to peacekeeping missions.
Overall, the IEP said the average level of global peacefulness slightly improved, the first time in five years.
Iceland remains the most peaceful, followed by New Zealand, Portugal, Austria, Denmark, Canada, Singapore, Slovenia, Japan and Czech Republic.
Afghanistan was the least peaceful, followed by Syria, South Sudan, Yemen, Iraq, Somalia, Central African Republic, Libya, Congo and Russia.