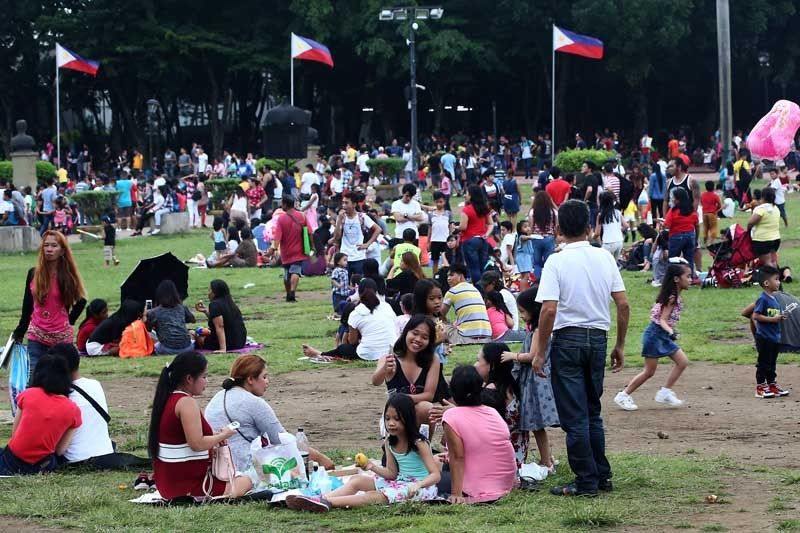 The poll, taken from March 28 to 31, found 38 percent of adult Filipinos who said their lives improved (gainers) in the last 12 months, against 21 percent who said their lives worsened (losers), for a net gainers score of +17, classified as "very high."
Miguel De Guzman
4 in 10 Pinoys say quality of life improved — SWS
MANILA, Philippines — Nearly four in 10 Filipinos believe their personal quality of life improved in the last 12 months, the Social Weather Stations (SWS) said in its latest survey.
The poll, taken from March 28 to 31, found 38 percent of adult Filipinos who said their lives improved (gainers) in the last 12 months, against 21 percent who said their lives worsened (losers), for a net gainers score of +17, classified as "very high."
This was five points above the +12, also very high, in December 2018 and "fair" -2 in September 2018.
SWS said "net gainers" rose in all areas except in Mindanao, where it dropped from +18 in December 2018 to +16 in March 2019.
In the Visayas, it rose from high +3 to very high +12.
Net gainers score also increased in Metro Manila from very high +14 to excellent +21.
In balance Luzon (areas in Luzon outside Mega Manila), it increased from +13 to +19, both very good.
By socio-economic class, net gainers rose among class ABC from +23 to +31, both excellent scores.
It also improved from +11 to +18, both considered very high ratings.
However, it declined among class E from very high +12 to high +8.
Meanwhile, the survey also found half of Filipinos or 50 percent who expect their personal quality of life to improve in the next 12 months, against only four percent who expect it to get worse.
The latest net personal optimists score was +47, classified by SWS as excellent. This was seven points above the +40 registered in December 2018.
The pollster also found 45 percent of adults who expect the Philippine economy to get better in the next 12 months (optimists), while 10 percent said it would worsen (pessimists), for a net economic optimists score of +35, classified as excellent.
This was above the +32, also excellent, registered in December 2018 and was the highest since the +42 (excellent) in December 2017.
The SWS survey was based on face-to-face interviews of 1,440 adults, 18 years old and above, nationwide.
Presidential spokesman Salvador Panelo said that the results were a repudiation of the critics and detractors of the Duterte administration. – With Christina Mendez